Browse Helix Models and Effects
Helix currently supports 72 amplifier models, 194 effects, 37 speaker cab models, and 16 microphones. On top of all that you also have the ability to load Impulse Responses (IRs) that you can grab from free or paid sources. Go have fun.
Brit P75 Nrm (Park® 75 (normal channel))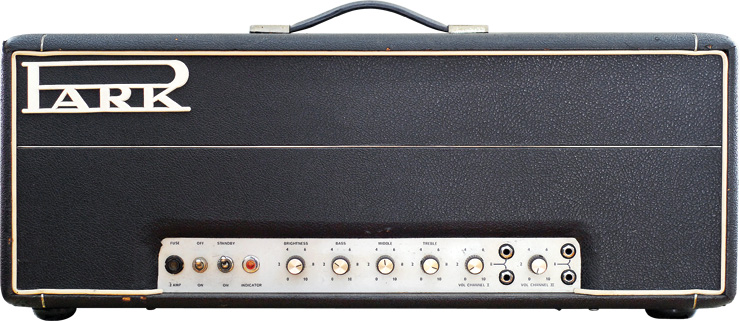 Recorded with a Les Paul Standard, Seymour Duncan Alnico Pro II pickup in bridge position. Default amp and cab settings used for tone sample.
Park amps were manufactured by Marshall, but renamed for business reasons. They can be a bit hotter than the same Marshalls of the era. Don't confuse this era of Park amps with the budget amps of the later years.
The Park 75 uses KT88 power tubes and ECC83 preamp tubes.
Image source: VintageGuitar.com
Comments
There are no comments for this yet.
Some Products That We Love
Brought to you by the Fluid Solo department of Commerce
Those snark-y headstock tuners are great, but it gets old changing out those coin-sized batteries. This rechargeable unit makes tuning a breeze.
Last seen at $19
The HX Stomp and Helix LT don't have a mic input like the Helix Floor, but this adapter allows you to plug your Mic into the Aux Return as set up guitar/vocal patches such as this one.

Last seen around $19
These earplugs are designed for musicians, providing a better audio experience than traditional foam plugs. Plus, they come in a cool aluminum case.
Last seen around $40