Browse Helix Models and Effects
Helix currently supports 72 amplifier models, 194 effects, 37 speaker cab models, and 16 microphones. On top of all that you also have the ability to load Impulse Responses (IRs) that you can grab from free or paid sources. Go have fun.
MOO)))N T Nrm (Sunn Model T Normal Channel)
Recorded using a Charvel 475 Classic, using the default amp and cab settings for the model. Added stereo delay for ambience.
The Sunn Model T is a favorite of doom and sludge metal players due to its massive bass-heavy sound. The amp was originally developed as an amp that could be used by both guitar and bass players.
This amp model represents the sound of plugging into the amp's normal channel.
Image source: gear-vault.com
Comments
There are no comments for this yet.
Some Products That We Love
Brought to you by the Fluid Solo department of Commerce
This cool guitar strap has built-in strap locks that work without modifying your guitar. All for an extremely reasonable price.
Last seen around $20
Pedal toppers make switching easier by giving you more surface area for your feet.
Last seen around $9 for a ten-pack
A simple and good sounding battery-powered headphone solution. Nux's amp models & effects sound good and you get lots of features for the modest price.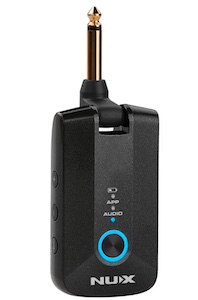 Last seen around $110