Browse Helix Models and Effects
Helix currently supports 72 amplifier models, 194 effects, 37 speaker cab models, and 16 microphones. On top of all that you also have the ability to load Impulse Responses (IRs) that you can grab from free or paid sources. Go have fun.
2x12 Interstate (2x12" Dr Z® Z Best V30)
Patch
Performance
Type
Description
Member
👇 Downloads
🤘 Upvotes
Killer Cleans
Direct (Recording, Headphone, PA)
I just got my strat upgraded with Duncan SSL-1 pickups, and this patch is just amazing for it. Beautiful cleans and some optional Tube Screamer and Tape Echo to get you going.
Jorge
1195
18
Angry 5150
Soundcloud
Direct (Recording, Headphone, PA)
This pissed off 5150 is perfect for detuned metal chord work.
Jorge
234
3
Killer Reverb
Direct (Recording, Headphone, PA)
Member Goo Fighters of The Gear Page had this cool suggestion, so I tested it on a patch and liked it thru headphones.It's an interesting method of stacking reverbs to get different ambient effects.
Jorge
170
1
Jason Sadites Dr. Z66
Youtube
Direct (Recording, Headphone, PA)
As featured on Jason Sadites' Youtube channel (link below), here is a patch of the Interstate Zed amp and cab.
Danemiles
108
1
Run to you
Youtube
Direct (Recording, Headphone, PA)
Brian Adams Run to you
Madguitar78
20
1
Comments
There are no comments for this yet.
Some Products That We Love
💵 Brought to you by the Fluid Solo department of Commerce
Until there's built in wireless for Helix, add this great and cheap wireless system to your setup.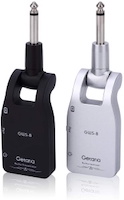 Last seen at around $40
The HX Stomp and Helix LT don't have a mic input like the Helix Floor, but this adapter allows you to plug your Mic into the Aux Return as set up guitar/vocal patches such as this one.

Last seen at around $18
These earplugs are designed for musicians, providing a better audio experience than traditional foam plugs. Plus, they come in a cool aluminum case.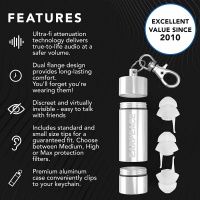 Last seen at around $40