Browse Helix Models and Effects
Helix currently supports 72 amplifier models, 194 effects, 37 speaker cab models, and 16 microphones. On top of all that you also have the ability to load Impulse Responses (IRs) that you can grab from free or paid sources. Go have fun.
2x12 Interstate (2x12" Dr Z® Z Best V30)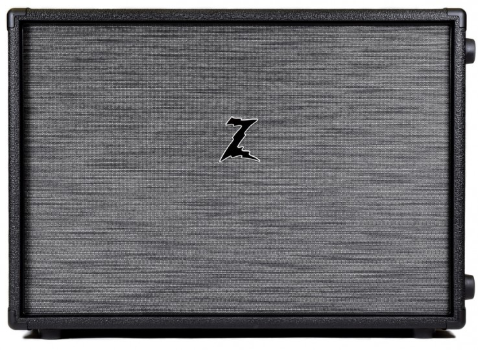 The Z Best 2×12 closed back cab is an animal all its own. We have utilized a Theile Ported design which allows us to dial in the full frequency range of the guitar. Low end is determined by the port width, mid response by the shelf depth, and top end by choice of speakers. Placed vertically, the Z Best delivers a tuned, focused sound yet has the airy qualities associated with open back cabs due to the front port. When placed horizontally, you pick up more low end as the front port is then coupled with the floor. This is a long throw cabinet that will get the sound to the back of the room.
The cabinet modeled here is loaded with Celestion Vintage 30 speakers.
Description source: Dr Z
Image source: Dr Z
Patch
Performance
Type
Description
Member
👇 Downloads
🤘 Upvotes
Killer Cleans
Direct (Recording, Headphone, PA)
I just got my strat upgraded with Duncan SSL-1 pickups, and this patch is just amazing for it. Beautiful cleans and some optional Tube Screamer and Tape Echo to get you going.
Jorge
1592
28
Angry 5150
Soundcloud
Direct (Recording, Headphone, PA)
This pissed off 5150 is perfect for detuned metal chord work.
Jorge
262
3
Killer Reverb
Direct (Recording, Headphone, PA)
Member Goo Fighters of The Gear Page had this cool suggestion, so I tested it on a patch and liked it thru headphones.It's an interesting method of stacking reverbs to get different ambient effects.
Jorge
240
1
Jason Sadites Dr. Z66
Youtube
Direct (Recording, Headphone, PA)
As featured on Jason Sadites' Youtube channel (link below), here is a patch of the Interstate Zed amp and cab.
Danemiles
152
1
Run to you
Youtube
Direct (Recording, Headphone, PA)
Brian Adams Run to you
Madguitar78
55
1
Lap Steel
Soundcloud
Direct (Recording, Headphone, PA)
Cool lap steel tone for country western or Hawaiian music. Sorry about the single coil hum in the demo, had trouble getting rid of it completely, even with the Horizon gate engaged.
Jorge
40
0
Comments
There are no comments for this yet.
Some Products That We Love
Brought to you by the Fluid Solo department of Commerce
These earplugs are designed for musicians, providing a better audio experience than traditional foam plugs. Plus, they come in a cool aluminum case.
Last seen around $40
A simple and cost effective way to add 2 additional footswitches to your HX Stomp or other HX device. Yes, including Pod Go! Please be advised that you will also need a TRS type 1/4 inch cable to use both switches.
Last seen around $22
Pedal toppers make switching easier by giving you more surface area for your feet.
Last seen around $9 for a ten-pack