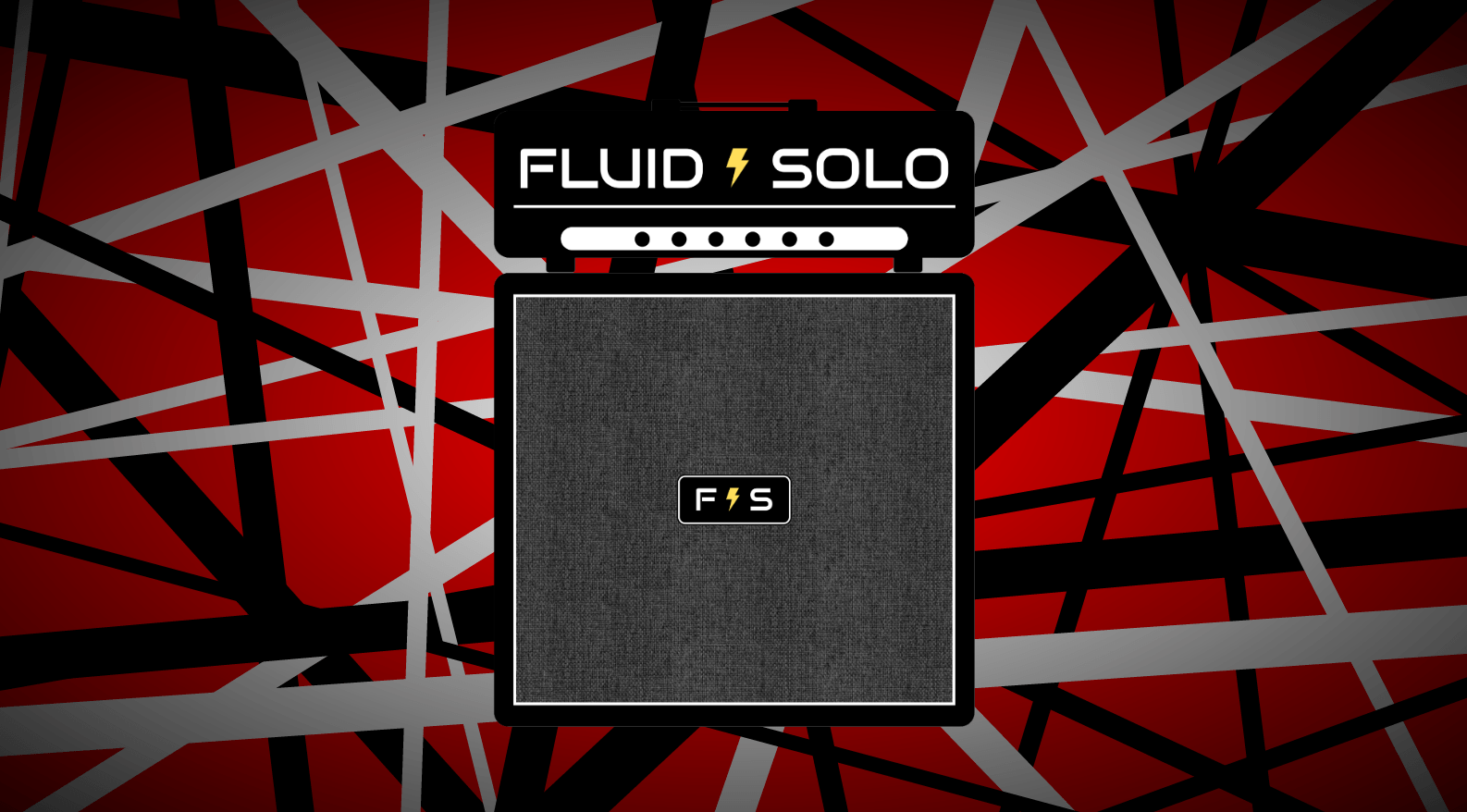 Welcome!
You are using Fluid Solo in guest mode, which means you are free to browse - but you will need an account in order to upload or download patches. Signing up is easy and free - it only takes a minute. We do not spam you or sell your information.
With an account, you are able to comment on the conversations for patches and individual amps and effects. More importantly, signing up gets rid of this annoying message.
Fluid Solo supports all models of the Line 6 Helix family, including HX Effects, HX Stomp, and Pod Go. For more information, head on over to the FAQ.
Sign up for an account now
Log in if you're already a member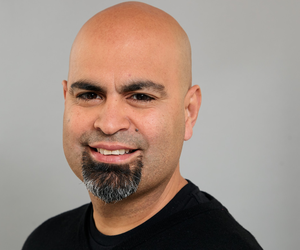 Bio
I'm the creator of this website. I hope you like it and find it useful.
Patch
Performance
Type
Description
Member
👇 Downloads
🤘 Upvotes
KOT Magic
Soundcloud
Direct (Recording, Headphone, PA)
Cool heavy rock tone using the Grammatico Dumble amp and a King of Tone overdrive.
Jorge
11
0
Cranked 800
Soundcloud
Direct (Recording, Headphone, PA)
The new JCM 800 2203 from Helix 3.7 in all its glory.
Jorge
14
1
Amp Switcher with Effects
Plugged in Front of the Amp
This patch allows you to send a channel switch command to your amp via the HX Effect's built in capabilities for channel switching, while at the same time toggling effects on and off with the 2 snapshots. On my personal setting, the "soft" snapshot is still dirty by using the Klon model, but the "h…
Jorge
26
0
Moon Rock
Direct (Recording, Headphone, PA)
Get rocking with the Sunn Model T model new for Helix 3.5.
Jorge
166
6
Flexovibe Deluxe
Youtube
Direct (Recording, Headphone, PA)
I love the Flexovibe, such a cool new effect for Helix 3.50.
Jorge
173
3
Dreamcatcher
Youtube
Direct (Recording, Headphone, PA)
Works well for vibey fingerpicking or light chord strumming.Images in video provided by the incredible Dall-e.
Jorge
167
4
Princess Chorus
Youtube
Direct (Recording, Headphone, PA)
Try this for clean, chimey fingerpicking.
Jorge
202
2
Cranked Princess
Direct (Recording, Headphone, PA)
Nice crunchy Fender amp with extra sizzle from the new Pillars OD in Helix 3.5.
Jorge
148
0
Cobain
Plugged in Front of the Amp
An attempt to get the core Nirvana sounds into a pedalboard. The chorus is not the actual model that Kurt played, which was an EHX Small Clone. The Boss CE-1 Chorus fills in for duty here.I used the "modded" DS-1 model vs the standard, just because I thought it sounded better.Finally, there's an ac…
Jorge
81
2
Lap Steel
Soundcloud
Direct (Recording, Headphone, PA)
Cool lap steel tone for country western or Hawaiian music. Sorry about the single coil hum in the demo, had trouble getting rid of it completely, even with the Horizon gate engaged.
Jorge
211
2
Jingle Jangle
Soundcloud
Direct (Recording, Headphone, PA)
12 string into a chime amp = awesome. The Soundcloud demo below was made with Logic drums, and I used my "Guitar Goes Bass" preset available here on fluid solo to create the bass guitar sound. No bass guitar needed. Listen for the organ-like fadeout, very cool.
Jorge
60
1
Spaced Delay
Direct (Recording, Headphone, PA)
A nice stereo delay clean tone using the Princeton amp and cab. Two stereo delays are run in parallel for cool ambience.
Jorge
280
2
Juicy 800
Soundcloud
Direct (Recording, Headphone, PA)
Plug in your Les Paul and go. Includes second path for a power amp out of the send block, as I hook up to a Seymour Duncan PS170 and a true guitar cab.
Jorge
339
2
Ventoux Heights
Direct (Recording, Headphone, PA)
Get a nice taste of the newest HX amp model with this mid-gain tone. Perfect for your tele or strat.
Jorge
232
3
Jimi Hendrix - All Along The Watchtower Solo
Youtube
Direct (Recording, Headphone, PA)
Killer patch by Chad Garber. Beautiful Hendrix tones using the Hiwatt amp model.
Jorge
804
5
Blink 182
Direct (Recording, Headphone, PA)
Two snapshots - "Dammit" is straight up early 2000's punk rock dirt. "Adam" is a clean tone. The third footswitch allows you to turn reverb on and off.Tom Delonge used a variety of amps and guitars throughout the years, from AC30's to Rectifiers. The Revv amp is a good match for the album tones. Us…
Jorge
545
4
Ballistic Fuzz
Direct (Recording, Headphone, PA)
Hold the notes and hear this fuzz give a cool vocal quality to your guitar.
Jorge
65
0
Mary Jane's Last Dance
Youtube
Direct (Recording, Headphone, PA)
This is a lightly edited mod of johnnyrauker's patch on CustomTone, found while looking for good uses of the Alpaca Rouge overdrive. Terrific sounding patch, nails the tones of Tom Petty and Mike Campbell. Experiment with different guitars for alternate tones.
Jorge
169
1
Satisfaction Fuzz
Youtube
Direct (Recording, Headphone, PA)
The iconic fuzz tone from Keith Richards is here. Great Rolling Stones tone.
Jorge
146
1
Rockerverb
Youtube
Direct (Recording, Headphone, PA)
New for Helix 3.1, the Rockerveb is a very cool and versatile amp for rock n roll. Try this tone in place of a Marshall for a crunchier, fatter tone.
Jorge
839
8
Weird Vicky
Youtube
Direct (Recording, Headphone, PA)
The clean tone was inspired by a JHS video where he demonstrates a clean tone using a maxed out Fuzz Face. Yes. Let that sink in. Then I added progressively dirtier tones and set it up using command center for the HX Stomp footswitches.
Jorge
226
1
Appetite 1/2 Step
Youtube
Direct (Recording, Headphone, PA)
This patch solves my biggest headache as a guitar player - playing along to GNR's Appetite for Destruction with standard tuning. Uses the new Poly Capo model to virtually tune you down 1/2 a step. Genius!If you own some good IR's (and you should) - substitute the cab choice. You'll get even closer …
Jorge
664
5
Killer Reverb
Direct (Recording, Headphone, PA)
Member Goo Fighters of The Gear Page had this cool suggestion, so I tested it on a patch and liked it thru headphones.It's an interesting method of stacking reverbs to get different ambient effects.
Jorge
423
1
El Hefe - NOFX
Youtube
Direct (Recording, Headphone, PA)
I tried to capture the tone from the classic Punk in Drublic album.El Hefe is always pictured with his trusty Telecaster, but I read in an interview that he likes to record with a Les Paul, so that's what I used when creating the patch. Also, Hefe is a Mesa Mark amp user, but I thought the Revv amp…
Jorge
310
4
Acoustic Sim
Soundcloud
Direct (Recording, Headphone, PA)
This is a nice Acoustic tone, using the Helix 3.0 Acoustic Sim.
Jorge
1028
9
Rude Princess
Direct (Recording, Headphone, PA)
This patch requires the new Helix 3.0 Update.Uses the new Fender Princeton Reverb model for some tasty clean and overdrive tones.
Jorge
461
2
Bad Wizard
Direct (Recording, Headphone, PA)
This patch requires the new Helix 3.0 update.Hardcore high-gain tone from the Wizard VH4 Lead channel.
Jorge
254
2
Vicky Blues
Soundcloud
Direct (Recording, Headphone, PA)
This is a Pod Go patch that is based off a popular blues patch I have for the Helix. It's great for high-flying electric blues.
Jorge
810
12
ZZ Top - La Grange
Direct (Recording, Headphone, PA)
OK - you're gonna start up this patch and hit a big open A chord at full volume, and it's gonna sound like crap. Read on...This patch is all about your guitar's volume pot. To play the intro, get your volume super low. Then turn it a bit to play rhythm, and let it crank for the solos. I suggest a s…
Jorge
606
5
Downtown Fullerton
Direct (Recording, Headphone, PA)
Try this tone with a strat, and roll back on your volume just a bit. Sounds nice.
Jorge
438
2
God Tone with Looper
Direct (Recording, Headphone, PA)
Incredible clean and dirty tones in one patch with lots of different applications.Clean Mark amp with 2 stages of Overdrive - a Parametric EQ pushed the amp into overdrive, and a Timmy pedal pushes it out into full distortion. No snapshots, I find the pedal assignments can do the job.
Jorge
771
2
Angus Young
Direct (Recording, Headphone, PA)
It's a bit more juiced than Angus's tone on the albums, but it's a great AC/DC tone. Try to use mild PAF-type humbuckers to get close to his tone. Long live ACDC!
Jorge
1372
8
Malcolm Young
Direct (Recording, Headphone, PA)
For the best possible Malcolm AC/DC tone, get yourself a Gretsch with Filtertron pickups. Long live ACDC, and long live Malcolm!
Jorge
634
4
EVH Pod Go
Direct (Recording, Headphone, PA)
This Eddie Van Halen Patch uses his older rig style, the Marshall era.
Jorge
929
11
EVH 5150
Direct (Recording, Headphone, PA)
This Eddie Van Halen Patch uses his modern 5150 amp style.
Jorge
856
9
YA (Yet Another) Dumble
Direct (Recording, Headphone, PA)
Second attemp at a Dumble-ish tone using the Zen Drive pedal into a Fender Deluxe Reverb.
Jorge
344
1
My Dumble
Direct (Recording, Headphone, PA)
Dumble tone for Pod Go.
Jorge
490
4
Mars Hall
Direct (Recording, Headphone, PA)
JCM 800 Marshall Tone. A little extra crunch available using the OCD pedal.
Jorge
537
0
My Dumble
Soundcloud
Direct (Recording, Headphone, PA)
My attempt at recreating a Dumble sound with Helix. Uses dual cabs for extra grind. Footswitch on Kinky Boost and Stereo Delay (Dual Delay).
Jorge
865
7
Phil X Pod Go
Direct (Recording, Headphone, PA)
This patch is based off of the information on this post on The Gear Page. It's a simple Placater dirty amp into a delay. The amp settings are identical to those in the discussion, and instead of an IR, this version uses a stock cab. Adjust to taste, as always.
Jorge
397
1
Phil X Pod Go IR
Direct (Recording, Headphone, PA)
This patch is based off of the information on this post on The Gear Page. It's a simple Placater dirty amp into a delay. The amp settings are identical to those in the discussion, and uses the same IR as was discussed in the post.The IR can be downloaded for free from here:dropbox.com
Jorge
334
1
Dimed Tweed Les Paul
Youtube
Direct (Recording, Headphone, PA)
From Joost Assink: I had set myself the goal to master all the parts in the epic final solo of Hotel California in my downtime during this crisis. I found out there are 11 parts!! (6 electric guitars, 2 acoustic guitars, 1 bass part, the organ part and of course programming drums). Well, it took…
Jorge
216
1
Guitar and Mic
Soundcloud
Direct (Recording, Headphone, PA)
This is a cool patch for singers/songwriters. 1. Plug your guitar into the regular L/Mono input2. Plug your mic into the L/Mono Aux-in input (on the right hand side of the HX Stomp) - this adapter will allow you to easily hook a standard XLR mic to the HX Stomp or Helix.There you go - adjust the am…
Jorge
332
4
On the Mark
Soundcloud
Direct (Recording, Headphone, PA)
A nice fat clean tone using the Mark IV Rhythm channel. There's a second snapshot that's dirtier as well, but I'm not 100% happy with it.
Jorge
599
3
Green Day Dookie
Direct (Recording, Headphone, PA)
Good tone match for the Dookie album by Green Day. I added the Goatkeeper, although it wasn't used on the album. It helps for some of their future material. Billie Joe used a Strat copy with a humbucker on the album, try that here.
Jorge
732
6
Tele Boogie
Soundcloud
Direct (Recording, Headphone, PA)
I really like the Mesa Lone Star amps, but I didn't really care for the stock Helix patches featuring the amp. This tone has 3 snapshots, clean, overdriven and dirty. I used my trusty Telecaster to create the patch and Soundcloud sample below.I'm re-discovering the Double Take model on Helix, which…
Jorge
766
3
Metallica
Direct (Recording, Headphone, PA)
Classic Metallica Tone for the Pod Go! If you enjoy my free tones check out my premium tones for Helix, HX Stomp, and Pod Go on the Line 6 Marketplace. Shamelessly borrowed from CustomTone.com to have a few patches available for Pod Go launch.
Jorge
1103
6
Metallica Clean
Direct (Recording, Headphone, PA)
Classic Metallica Clean Tone for Pod Go!! If you enjoy my free tones check out my premium tones for Helix, HX Stomp, and Pod Go on the Line 6 Marketplace.Shamelessly borrowed from CustomTone.com to have a few patches available for Pod Go launch.
Jorge
704
3
Raging Tom
Direct (Recording, Headphone, PA)
That classic Tom Morello setup for Pod Go! If you enjoy my free tones check out my premium tones for Helix, HX Stomp, and Pod Go on the Line 6 Marketplace. Shamelessly borrowed from CustomTone.com to have a few patches available for Pod Go launch.
Jorge
624
3
Helix Hour JCM800
Youtube
Direct (Recording, Headphone, PA)
A nice sounding 3 snapshot preset, with JCM 800, killer lead with dimed mids 10 band EQ. Rhythm, Dirty and Lead. Lead snapshot cuts like a knife. More presets coming soon. Shamelessly borrowed from CustomTone.com to have a few patches available for Pod Go launch.
Jorge
1626
27
Litigate 2020
Soundcloud
Direct (Recording, Headphone, PA)
This is a new version of my Litigator patch which is currently the most downloaded on this site. It has been reworked to not use any IRs, so there's only standard cabs. I also redid the snapshots as clean, dirtier, and distorted. Enjoy!
Jorge
565
3
Pink Floyd - Comfortably Numb
Youtube
Direct (Recording, Headphone, PA)
This is a slightly altered version of josepqr's patch on Custom Tone.To get the Gilmour tone, you need a single coil pickup, preferably a Strat.The patch has 3 snapshots, so make sure you cycle through them to get the range of tones in the preset.
Jorge
2313
23
Black Rusty Bass Tone
Soundcloud
Direct (Recording, Headphone, PA)
This tone is modeled on the bass guitar chain of Rusty Sanchez, bassist for Black Monday. It's a straight ahead rock and roll bass tone of a SansAmp into an SVT.
Jorge
646
6
Slayer - Angel of Death
Youtube
Direct (Recording, Headphone, PA)
You know what this is. I used the Badonk amp model to give the sound the necessary mids and chunk.
Jorge
759
9
Oh Ingrid
Soundcloud
Direct (Recording, Headphone, PA)
Derailed Ingrid patch, showing the Trainwreck amp model of the Helix. The Dhyana Drive is included, but not enabled by default. I have been making good use of the "Double Take" modulation effect, it adds a lot of body to the sound through headphones. If you're playing into a PA or direct recording,…
Jorge
326
1
Oh Dhyana
Soundcloud
Direct (Recording, Headphone, PA)
Dhyana drive into the Archetype Clean amp model, dual cabs. Some spring reverb and LA Studio Comp for added presence.
Jorge
607
7
Come on Let's Go
Youtube
Direct (Recording, Headphone, PA)
I love all of the Los Lobos Ritchie Valens covers on the La Bamba soundtrack.This patch replicates the rhythm and lead tones on "Come On Let's Go". It can probably fit in nicely with La Bamba and the others too. Use the Minotaur for the lead tone.Use a strat for this patch, I think the bridge + mid…
Jorge
389
0
Revv Gen Red
Direct (Recording, Headphone, PA)
This is the default patch for the Revv Gen Red model from the stock presets of the Helix 2.8 update. This may be useful to you if you didn't overwrite the presets on your device.You must be running 2.8 Firmware, or the 1.8 firmware on Helix Native.
Jorge
110
1
Fullerton Nrm
Direct (Recording, Headphone, PA)
This is the default patch for the Fullerton Nrm model from the stock presets of the Helix 2.8 update. This may be useful to you if you didn't overwrite the presets on your device. You must be running 2.8 Firmware, or the 1.8 firmware on Helix Native.
Jorge
98
0
Grammatico Brt
Direct (Recording, Headphone, PA)
This is the default patch for the Grammatico Brt model from the stock presets of the Helix 2.8 update. This may be useful to you if you didn't overwrite the presets on your device.You must be running 2.8 Firmware, or the 1.8 firmware on Helix Native.
Jorge
84
0
Placater for Powercab
Line 6 Powercab
Get the blood pumping into your Powercab and turn it into a hard-rocking gain machine. Powercab Settings Set the Powercab to the "Vintage" (Celestion Vintage 30) speaker emulation and turn it up!
Jorge
314
0
Hellbound Fender for Powercab
Soundcloud
Line 6 Powercab
This tone is an attempt to capture the live tone of one of my favorite guitarists, Luis from Hellbound Hayride. It's a juicy, dirty Fender sound with some delay and reverb. The tone does not have a cab emulation in it, it uses the Powercab for that.Powercab SettingsSet the Powercab to the…
Jorge
347
1
Rock Bassman
Direct (Recording, Headphone, PA)
I created this patch after listening to a cool pop punk, 50's inspired band at a local club. The guitar player had epic tone, using a Les Paul into a Bassman head going into a 2x12 fender cab. I did my best to reproduce his tone, a very simple but hard hitting rock n roll tone.Play the neck p…
Jorge
483
2
Killer Cleans
Direct (Recording, Headphone, PA)
I just got my strat upgraded with Duncan SSL-1 pickups, and this patch is just amazing for it. Beautiful cleans and some optional Tube Screamer and Tape Echo to get you going.
Jorge
2900
54
AC 30 Tone for Boss Katana Amps
Plugged in Front of the Amp
Use this patch by plugging straight into a Katana 50. Use the acoustic channel on the amp, and keep all Katana settings at noon, and adjust to taste. This patch uses the "A30 Fawn Brt" Helix model for a chimey AC30 tone. Use the Klon for some nice hot overdrive. There's some spring reverb includ…
Jorge
480
3
Mike Ness Tone
Soundcloud
Direct (Recording, Headphone, PA)
This is a very good aproximation of Mike Ness's Tone on the Social Distortion albums. The recipe is iconic - a dirt pedal into a Bassman head, then into Marshall cabinets. The sample clip was played on a legit Les Paul with P90 pickups - you need this to get the real deal.
Jorge
124
2
Mike Ness Tone
Soundcloud
Direct (Recording, Headphone, PA)
This is the HX Stomp version of this tone - there's also a version for the Helix available here by selecting the Helix as your device. This is a very good approximation of Mike Ness's Tone on the Social Distortion albums. The recipe is iconic - a dirt pedal into a Bassman head, then into Marshal…
Jorge
572
7
Bonamassa Live
Soundcloud
Direct (Recording, Headphone, PA)
This is a modified version of bart2580's "Bonamassa 1959LP" patch on customtone. I modified it to use a built-in cab rather an an IR, and made a few smaller tweaks as well. The delay is very present in the mix, so you my want to tame it a bit, I like it.
Jorge
347
4
Green Day Dookie Tone
Soundcloud
Direct (Recording, Headphone, PA)
This stereo tone replicates Billie Joe's tone on Green Day's Dookie album pretty well. There's a compressor and boost available for a little extra oomph, but they're off by default because they're not really needed to get the album tone. I used a Les Paul to record the Soundcloud demo, you may …
Jorge
1998
32
JOHNAMAYERTRIX
Direct (Recording, Headphone, PA)
(Reposted with permission from AndrewUtz on CustomTone.com) A John Mayer Tone, referencing Slow Dancing In A Burning Room. In this patch I used some basic stuff that I know John has used (or the closest thing to it I could find). I know live he has used dumbles along with a fender bandmaster,…
Jorge
403
3
Silence
4 Cable Method
This utility patch is intended to reduce the hum and hiss of your noisy high gain amp. It is composed of 2 noise gates, one for your guitar and another for the amp's FX loop. The patch needs to run in the "4 Cable Method" to work properly. I use this patch to tame the hiss on my Mesa Boogie Mini…
Jorge
190
1
Marshall Tone for Boss Katana 50
Plugged in Front of the Amp
Use this patch by plugging straight into a Katana 50. Use the acoustic channel on the amp, and keep all Katana settings at noon, and adjust to taste. This patch uses the "Brit Plexi Jump" Helix model for a nice juicy Marshall roar thru your Katana.
Jorge
405
4
Fender Twin Tone for Boss Katana 50
Plugged in Front of the Amp
Use this patch by plugging straight into a Katana 50. Use the acoustic channel on the amp, and keep all Katana settings at noon, and adjust to taste. This patch uses the Fender Twin (normal channel) Helix model for a nice crisp Fender tone thru your Katana. Step on the Teemah! for a nice fat lea…
Jorge
397
3
Epic Gain for Boss Katana 50
Plugged in Front of the Amp
Use this patch by plugging straight into a Katana 50. Use the acoustic channel on the amp, and keep all Katana settings at noon, and adjust to taste. This patch uses the Line 6 Epic Helix model for a mid-heavy high gain metal tone thru your Katana.
Jorge
240
1
Angry 5150
Soundcloud
Direct (Recording, Headphone, PA)
This pissed off 5150 is perfect for detuned metal chord work.
Jorge
367
3
Shimmering
Soundcloud
Direct (Recording, Headphone, PA)
A nice patch for fingerpicking and playing along with an acoustic guitar. Soundcloud demo recorded on a Les Paul with the bridge pickup. Might sound even better with single coils.
Jorge
262
1
HX Stomp as Input for Helix Native
Direct (Recording, Headphone, PA)
This utility patch is used for running an HX Stomp into a Mac or PC for using it as an interface to Helix Native. In your DAW, set the input to input 5 on the HX Stomp and run this patch. Turn on monitoring in the DAW, and now you will only hear Helix Native in your headphones or speakers.
Jorge
390
8
Dirty Plexi
Soundcloud
Direct (Recording, Headphone, PA)
Versatile dirty Marshall sound.
Jorge
292
3
Dirty Chords
Soundcloud
Direct (Recording, Headphone, PA)
Dual amp mid-gain patch.
Jorge
165
1
Vicky Blues
Soundcloud
Direct (Recording, Headphone, PA)
A Blues patch using the Voltage Queen (Victoria Electro King) amp and a Klon overdrive.
Jorge
284
5
Z Kash
Direct (Recording, Headphone, PA)
A slightly modified version of the Kashmir patch that comes with Helix Native.
Jorge
131
0
Slash Mod 2204
Soundcloud
Direct (Recording, Headphone, PA)
Most of the Slash patches I get all sound thin and frankly a little weird. He has a very straightforward tone. I tried to capture the spirit of his tone here. It's a bit fuzzy but I think it works well in a mix or for some headphone soloing. Sorry for the horrible soloing in my SoundCloud demo. …
Jorge
2506
41
Guitar Goes Bass
Soundcloud
Direct (Recording, Headphone, PA)
Who needs a bass player anyway? Not you if you've got this patch. Made it with a simple SG, and now I sound like a thundering bass god. Now you can too.
Jorge
908
10
Bassman Blues
Soundcloud
Direct (Recording, Headphone, PA)
This thing is like walking on broken glass. The tone is there, but it's easily overpowered so keep it subtle.
Jorge
865
7
Seriously WTF
Soundcloud
Direct (Recording, Headphone, PA)
I accidentally created this pitch-shifting, time bending monster while working on a Shiva patch.
Jorge
499
2
Shiva
Direct (Recording, Headphone, PA)
A nice mid-gain tone. Step on the Deranged Master for a dive into thrashier territory.
Jorge
515
2
Glam PRS
Direct (Recording, Headphone, PA)
A PRS Archon delivers juicy 80's Sunset Strip tones. The Mod/Stereo Chorus is on by default, but the Double Take is waiting for a brave soul to enable it.
Jorge
1037
5
Twin City
Direct (Recording, Headphone, PA)
Nice Fender Twin, for Hawaiian or Country sounds. There's a Minotaur lurking in there somewhere, in case you need it.
Jorge
1128
6
Aces 2204
Direct (Recording, Headphone, PA)
This patch will make your mudflaps flap. Juicy JCM800 tone. The reverb makes the chords a bit richer.
Jorge
712
6
Los Creepers Recorded Tone
Youtube
Direct (Recording, Headphone, PA)
A tone closely approximating the recorded guitars on the Los Creepers album "City Streets".
Jorge
254
0
Litigate
Direct (Recording, Headphone, PA)
All Litigator, all the time. 3 snapshots - clean, slightly dirtier with delay, and a higher gain tone. Uses the Allure IR Pack, which is available for free from Line 6, Google it.
Jorge
1149
12