EVH Pod Go
Uploaded by jorge on July 4, 2020.
Pod Go
This patch is available for the Pod Go.
Description
This Eddie Van Halen Patch uses his older rig style, the Marshall era.
Performance Type
Direct (Recording, Headphone, PA)
Downloads
This patch has been downloaded 745 times.
Upvotes
This patch has been upvoted by 10 members.
Comments
There are no comments yet.
Some Products That We Love
Brought to you by the Fluid Solo department of Commerce
Those snark-y headstock tuners are great, but it gets old changing out those coin-sized batteries. This rechargeable unit makes tuning a breeze.
Last seen at $19
A simple and good sounding battery-powered headphone solution. Nux's amp models & effects sound good and you get lots of features for the modest price.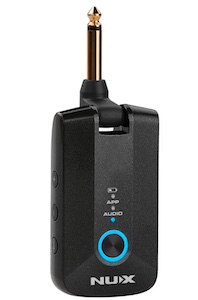 Last seen around $110
I've been using one of these power supplies permanently zip-tied to my pedalboard, and it's been very handy to keep the original power supply around for off-board usage. Plus it's cheap and works well.
Last seen around $16