Welcome!
You are using Fluid Solo in guest mode, which means you are free to browse - but you will need an account in order to upload or download patches. Signing up is easy and free - it only takes a minute.
With an account, you are able to comment on the conversations for patches and individual amps and effects. More importantly, signing up gets rid of this annoying message.
Fluid Solo supports all models of the Line 6 Helix family, including HX Stomp. And new for 2020, we have support for the Pod Go. For more information, head on over to the FAQ.
Sign up for an account now
Log in if you're already a member
Volume Pedal (Line 6® Original)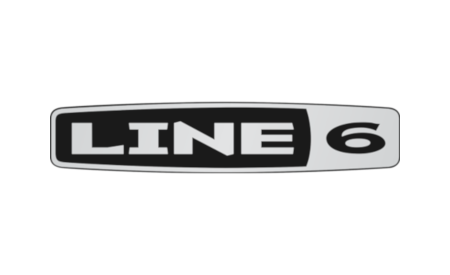 It's a volume pedal. How complicated can it be. Push down to go louder - or is it the other way around?
Patches including this Volume/Pan:
Patch
Device
Performance
Type
Description
Member
Downloads
Upvotes
HX Stomp as Input for Helix Native
HX Stomp
Direct (Recording, Headphone, PA)
This utility patch is used for running an HX Stomp into a Mac or PC for using it as an interface to Helix Native. In your DAW, set the input to input 5 on the HX Stomp and run this patch. Turn on monitoring in the DAW, and now you will only hear Hel…
jorge
136
5
Placate
Helix LT
Direct (Recording, Headphone, PA)
This is my main church preset. This uses the Placater Clean and Placater Dirty models to provide four snapshots of clean to hi-gain tone. Two additional snapshots are for swells and ambient tones. The preset uses an IR (OwnHammer 212 VC30 BLU-93 OH1…
jonandtice
69
1
Revv Gen Red
Helix Floor
Direct (Recording, Headphone, PA)
This is the default patch for the Revv Gen Red model from the stock presets of the Helix 2.8 update. This may be useful to you if you didn't overwrite the presets on your device.You must be running 2.8 Firmware, or the 1.8 firmware on Helix Native.
jorge
54
1
Helix Hour JCM800
Youtube
Pod Go
Direct (Recording, Headphone, PA)
A nice sounding 3 snapshot preset, with JCM 800, killer lead with dimed mids 10 band EQ. Rhythm, Dirty and Lead. Lead snapshot cuts like a knife. More presets coming soon. Shamelessly borrowed from CustomTone.com to have a few patches available…
jorge
187
1
Same Power
Pod Go
Direct (Recording, Headphone, PA)
I put this together for the song Same Power by Jeremy Camp, but I started playing around with it with the Minotaur and Adriatic Delay turned off, and it's just a really nice lead tone with lots of potential tonal variation. It sounds good with eithe…
danradmacher
47
1
Green Day Dookie
Pod Go
Direct (Recording, Headphone, PA)
Good tone match for the Dookie album by Green Day. I added the Goatkeeper, although it wasn't used on the album. It helps for some of their future material. Billie Joe used a Strat copy with a humbucker on the album, try that here.
jorge
88
1
Phil X Pod Go
Pod Go
Direct (Recording, Headphone, PA)
This patch is based off of the information on this post on The Gear Page. It's a simple Placater dirty amp into a delay. The amp settings are identical to those in the discussion, and instead of an IR, this version uses a stock cab. Adjust to taste,…
jorge
71
1
My Dumble
Pod Go
Direct (Recording, Headphone, PA)
Dumble tone for Pod Go.
jorge
69
1
EVH 5150
Pod Go
Direct (Recording, Headphone, PA)
This Eddie Van Halen Patch uses his modern 5150 amp style.
jorge
73
1
Stone Queen
Pod Go
Direct (Recording, Headphone, PA)
This patch uses the Stone Age 185 amp and the 1x12 Lead 80 cabinet.  It's a simple patch for classic rock.I always run my Go in Stomp Footswitch mode, so make sure this is turned on and you can turn on your Teemah and Kinky Comp from there.
gr1980
36
1
Comments
There are no comments for this yet.
---
Some Products That We Love
💵 Brought to you by the Fluid Solo department of Commerce
Until there's built in wireless for Helix, add this great and cheap wireless system to your setup.
Last seen at around $40
The HX Stomp and Helix LT don't have a mic input like the Helix Floor, but this adapter allows you to plug your Mic into the Aux Return as set up guitar/vocal patches such as this one.
Last seen at around $18
These headphones sound great with your device, and will last for many years.
Last seen at around $100