Adair Acoustic simulator
Uploaded by adairo16 on July 27, 2020.
Pod Go
This patch is available for the Pod Go.
Description
This preset is to use a custom impulse response made by me using Bluecat Audio Re-Guitar. Amp settings are the stock, reverb was tweaked a little bit. You can download here: drive.google.com
You should place an impulse response block first in the chain!
Performance Type
Direct (Recording, Headphone, PA)
Downloads
This patch has been downloaded 468 times.
Upvotes
This patch has been upvoted by 6 members.
Comments

Tonnes of clipping on this one for me. Not sure if my guitar signal is too hot or what. Playing a PRS SE Pauls Guitar
Some Products That We Love
Brought to you by the Fluid Solo department of Commerce
A simple and good sounding battery-powered headphone solution. Nux's amp models & effects sound good and you get lots of features for the modest price.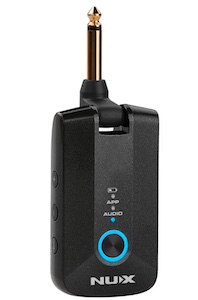 Last seen around $110
Pedal toppers make switching easier by giving you more surface area for your feet.
Last seen around $9 for a ten-pack
This cool guitar strap has built-in strap locks that work without modifying your guitar. All for an extremely reasonable price.
Last seen around $20