Browse Helix Models and Effects
Helix currently supports 72 amplifier models, 194 effects, 37 speaker cab models, and 16 microphones. On top of all that you also have the ability to load Impulse Responses (IRs) that you can grab from free or paid sources. Go have fun.
Glitz (Line 6® Original)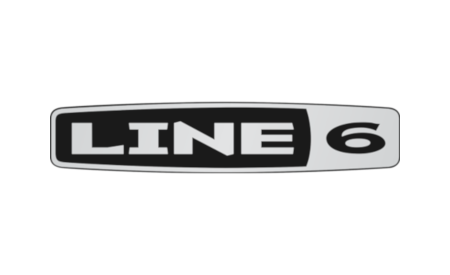 Recorded with a Telecaster and the Helix Twin Reverb amp model.
The Glitz reverb is similar to the Strymon Big Sky Bloom pedal. In the '90s, more diffusion blocks were added to reverbs to 'smooth out' the sound. A side effect of this was the tendency of the reverbs to have a slowly building envelope that 'bloomed', resulting in big ambient reverbs that sit nicely with the dry signal even at high Mix levels. The Bloom reverb features a 'bloom generating' section that feeds into a traditional reverb 'tank', and adds a unique Feedback parameter that expands the possibilities exponentially.
Settings:
Description source: Line 6 forum user Revans

Patch
Performance
Type
Description
Member
👇 Downloads
🤘 Upvotes
Adair Acoustic simulator
Direct (Recording, Headphone, PA)
This preset is to use a custom impulse response made by me using Bluecat Audio Re-Guitar. Amp settings are the stock, reverb was tweaked a little bit. You can download here: drive.google.comYou should place an impulse response block first in the chain!
Adairo16
698
7
Led Zeppelin - Stairway To heaven
Youtube
Direct (Recording, Headphone, PA)
Patch para o solo de Jimi Page em Stairway To Heaven do Led Zeppelin. Gravado com HX e Fender Strato. Vejam no youtube.
Mendeslh
344
6
Ambient
Direct (Recording, Headphone, PA)
Ambient
Carino.Ericson
501
5
Same Power
Direct (Recording, Headphone, PA)
I put this together for the song Same Power by Jeremy Camp, but I started playing around with it with the Minotaur and Adriatic Delay turned off, and it's just a really nice lead tone with lots of potential tonal variation. It sounds good with either neck or bridge pickups (or both), and responds w…
Danradmacher
359
4
Comments
There are no comments for this yet.
Some Products That We Love
Brought to you by the Fluid Solo department of Commerce
Pedal toppers make switching easier by giving you more surface area for your feet.
Last seen around $9 for a ten-pack
The Digitech Drop allows you to go all the way to one octave below, without changing guitars. This is great for HX Stomp and Pod Go users, by adding the capability, or saving your processing power.
Last seen around $239
The HX Stomp and Helix LT don't have a mic input like the Helix Floor, but this adapter allows you to plug your Mic into the Aux Return as set up guitar/vocal patches such as this one.

Last seen around $19