Browse Helix Models and Effects
Helix currently supports 72 amplifier models, 194 effects, 37 speaker cab models, and 16 microphones. On top of all that you also have the ability to load Impulse Responses (IRs) that you can grab from free or paid sources. Go have fun.
70s Chorus (BOSS® CE-1)
This is the remastered Helix model of the Boss CE-1 chorus pedal.
Released June 1976, the CE-1 was the first in what has proven to be a very successful line of Chorus pedals from Boss. The circuit had already been used in the now legendary Roland JC-120 Jazz Chorus amplifier. Boss decided that it would be a great idea to take the chorus circuit out of the JC-120 and sell it as a separate unit. The result became the CE-1 Chorus Ensemble.
The CE-1 is based around the Matsushita BBD MN3002. This circuit is originally developed by Philips but Matsushita was given a licence to make it from the mid 70s. Roland/Boss was their first customer and they soon found many applications for it in a wide range of products.
The CE-1 is an AC powered stereo chorus with a built in vibrato function. Just as on the JC-120 you can choose whether to use the CE-1 in chorus or vibrato mode. They both use the same BBD circuit so it is impossible to use both at the same time. The chorus and vibrato has separate controls. This differs from the JC-120 where the same controls are used for both effects.
Description source: tradingmusician.com
Image source: worthpoint
Patches including this Modulation:
Patch
Device
Performance
Type
Description
Member
Downloads
Upvotes
Adair Acoustic simulator
Pod Go
Direct (Recording, Headphone, PA)
This preset is to use a custom impulse response made by me using Bluecat Audio Re-Guitar.  Amp settings are the stock, reverb was tweaked a little bit. You can download here: drive.google.comYou should place an impulse response block first…
adairo16
212
2
JCM 900
Helix Floor
Direct (Recording, Headphone, PA)
The sound of JCM 900, in clean, modern and raw scenes.
arislaf
170
1
Metallica Clean
Pod Go
Direct (Recording, Headphone, PA)
Classic Metallica Clean Tone for Pod Go!! If you enjoy my free tones check out my premium tones for Helix, HX Stomp, and Pod Go on the Line 6 Marketplace.Shamelessly borrowed from CustomTone.com to have a few patches available for Pod Go launch.
jorge
218
1
Mick Mars
Youtube
Helix Rack
Direct (Recording, Headphone, PA)
A Mick Mars/Mötley Crüe tone that is more of what he has been doing from Dr. Feelgood on. Using a Digitech Drop for the whole step drop and a 2010 EVH MIJ Wolfgang Special.
map70
116
0
Bayou
Helix Floor
Direct (Recording, Headphone, PA)
Some pod X3 recarnations on Helix.
arislaf
54
0
Dimed Tweed Les Paul
Youtube
Helix Floor
Direct (Recording, Headphone, PA)
From Joost Assink: I had set myself the goal to master all the parts in the epic final solo of Hotel California in my downtime during this crisis. I found out there are 11 parts!! (6 electric guitars, 2 acoustic guitars, 1 bass part, the organ pa…
jorge
87
0
Thrice Dustin Kensrue
HX Stomp
Direct (Recording, Headphone, PA)
These are a few settings that I think are close to Dustin Kensrue from Thrice's current setup. I've heard him say on Twitter that he likes using the Double Amp model and Minotaur and messing with gain settings and snapshots for different tones. I de…
nsauceman
29
0
Comments
There are no comments for this yet.
Some Products That We Love
💵 Brought to you by the Fluid Solo department of Commerce
Until there's built in wireless for Helix, add this great and cheap wireless system to your setup.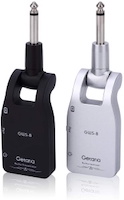 Last seen at around $40
The HX Stomp and Helix LT don't have a mic input like the Helix Floor, but this adapter allows you to plug your Mic into the Aux Return as set up guitar/vocal patches such as this one.

Last seen at around $18
These headphones sound great with your device, and will last for many years.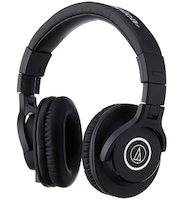 Last seen at around $100