Dimed Tweed Les Paul
Uploaded by jorge on May 17, 2020.
Helix Floor
Patch is supported by all Helix devices minus HX Stomp.
Description
From Joost Assink:
I had set myself the goal to master all the parts in the epic final solo of Hotel California in my downtime during this crisis. I found out there are 11 parts!! (6 electric guitars, 2 acoustic guitars, 1 bass part, the organ part and of course programming drums). Well, it took a little longer than expected.
I recorded all electric guitars and the bass using line 6 helix into an Apollo X8. I recorded the acoustic guitars with a stereo set of Neumann KM184s and I mixed everything in the new Universal Audio Luna DAW.
I used a custom patch based on the tweed amp with a custom IR for all the electric guitars and I use the standard Cali 1 bass preset for the bass guitar.
For the solos, I enabled a tube screamer, and for the telecaster parts, I added the script mod phaser pedal. For the reggae rhythm, I enabled the Wah pedal in a fixed position and for the supporting electric guitar lines, I added a little bit of chorus.
Here's a free link to the IR used in the Youtube video:
Performance Type
Direct (Recording, Headphone, PA)
Downloads
This patch has been downloaded 113 times.
Upvotes
This patch has been upvoted by 0 members.
Comments
There are no comments yet.
Some Products That We Love
💵 Brought to you by the Fluid Solo department of Commerce
Until there's built in wireless for Helix, add this great and cheap wireless system to your setup.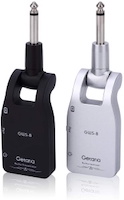 Last seen at around $40
The HX Stomp and Helix LT don't have a mic input like the Helix Floor, but this adapter allows you to plug your Mic into the Aux Return as set up guitar/vocal patches such as this one.

Last seen at around $18
These earplugs are designed for musicians, providing a better audio experience than traditional foam plugs. Plus, they come in a cool aluminum case.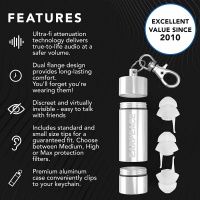 Last seen at around $40