Thrice Dustin Kensrue
Uploaded by nsauceman on March 31, 2021.
HX Stomp
HX Stomp patches are supported by all Helix devices.
Description
These are a few settings that I think are close to Dustin Kensrue from Thrice's current setup. I've heard him say on Twitter that he likes using the Double Amp model and Minotaur and messing with gain settings and snapshots for different tones. I decided to use the Heir Apparent instead for a little more gain. SS1 is a cleanish, modulated tone, SS2 is probably the more used high-gain setting, and SS3 is a modulated sound a la the intro of the song Hurricane.
Performance Type
Direct (Recording, Headphone, PA)
Downloads
This patch has been downloaded 13 times.
Upvotes
This patch has been upvoted by 0 members.
Comments
There are no comments yet.
---
Some Products That We Love
💵 Brought to you by the Fluid Solo department of Commerce
Until there's built in wireless for Helix, add this great and cheap wireless system to your setup.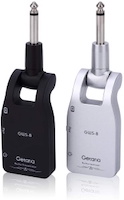 Last seen at around $40
The HX Stomp and Helix LT don't have a mic input like the Helix Floor, but this adapter allows you to plug your Mic into the Aux Return as set up guitar/vocal patches such as this one.

Last seen at around $18
These headphones sound great with your device, and will last for many years.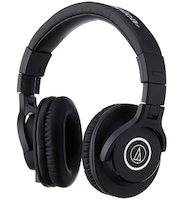 Last seen at around $100