Browse Helix Models and Effects
Helix currently supports 72 amplifier models, 194 effects, 37 speaker cab models, and 16 microphones. On top of all that you also have the ability to load Impulse Responses (IRs) that you can grab from free or paid sources. Go have fun.
Deluxe Comp (Line 6® Original)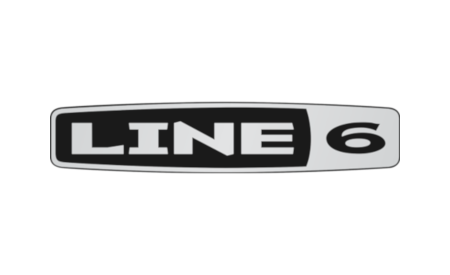 Deluxe Compressor.
Patch
Performance
Type
Description
Member
👇 Downloads
🤘 Upvotes
Soldano
Direct (Recording, Headphone, PA)
My take on Soldano amp with 3 gain stage. The first is the amp drive only (FS1), the second a Boost (FS2) and the third a TS style OD (FS4) - Sounds perfect with a Gibson ES-335, huge tone with tamed low ends and OD that cuts though the mix.
Gl4th
1139
11
Double Worship
Direct (Recording, Headphone, PA)
This patch is based on a Fender Twin, with some tremolo for modulation, a couple delay settings, and reverb. The drive section uses the Heir Apparent. Snapshot 1 is clean, SS 2 is drive and SS 3 engages the trem.
Nsauceman
409
5
Same Power
Direct (Recording, Headphone, PA)
I put this together for the song Same Power by Jeremy Camp, but I started playing around with it with the Minotaur and Adriatic Delay turned off, and it's just a really nice lead tone with lots of potential tonal variation. It sounds good with either neck or bridge pickups (or both), and responds w…
Danradmacher
290
4
Bonamassa Live
Soundcloud
Direct (Recording, Headphone, PA)
This is a modified version of bart2580's "Bonamassa 1959LP" patch on customtone. I modified it to use a built-in cab rather an an IR, and made a few smaller tweaks as well. The delay is very present in the mix, so you my want to tame it a bit, I like it.
Jorge
285
3
Jason Sadites BE100
Youtube
Direct (Recording, Headphone, PA)
This is the imitation of Jason Sadites' BE100 / Placater amp patch, as featured in the Youtube video below.
Danemiles
219
3
Jason Sadites Bogner
Youtube
Direct (Recording, Headphone, PA)
Amp and cab setup of the German Mahadeva / Bogner, as featured on Jason Sadites' Youtube.
Danemiles
240
3
GrindBass
Direct (Recording, Headphone, PA)
This is a fun bass patch. With 3 snaps. Snap 1 is EQed with chorus. Snap2 is is Grimey little crunchy and fat. Snap 3 is balls to the wall all in. Loud crunchy and fat. edit it, delete it, hate it all for your jamming pleasure. Email me if you want kd0ytb at hotmail dot com
N0rsn
211
3
Grammatico Brt
Direct (Recording, Headphone, PA)
This is the same patch made by Jorge but for the HX Stomp, I used my app (https://sensationnel-gerard-26922.herokuapp.com/) to visualize the parameters and recreated the patch. I sounds really good.
Yeraym
222
2
Jason Sadites DOOM
Youtube
Direct (Recording, Headphone, PA)
An amp and cab setup based on the Line 6 Doom as featured in Jason Sadites' Youtube channel.
Danemiles
174
2
Heavy Metal (Takin' a Ride) by Don Felder
Youtube
Direct (Recording, Headphone, PA)
This patch generates the beginning keyboard sound by using three 3-Note Generators, delay, overdrive and chorus as well as the verse delay using a momentary stomp footswitch. There are a couple ways to start the song. Check out the video at the bottom of this page.Here's how I do it.Start the Organ…
Kickinstuff
70
2
Comments
There are no comments for this yet.
Some Products That We Love
Brought to you by the Fluid Solo department of Commerce
A simple and cost effective way to add 2 additional footswitches to your HX Stomp or other HX device. Yes, including Pod Go! Please be advised that you will also need a TRS type 1/4 inch cable to use both switches.
Last seen around $22
I've been using one of these power supplies permanently zip-tied to my pedalboard, and it's been very handy to keep the original power supply around for off-board usage. Plus it's cheap and works well.
Last seen around $16
The Spark Mini contains a built-in rechargeable battery, and impresses with big tones in a tiny package. Bluetooth support allows for music streaming and amp control from your mobile device.
Last seen on sale at $195