Browse Helix Models and Effects
Helix currently supports 72 amplifier models, 194 effects, 37 speaker cab models, and 16 microphones. On top of all that you also have the ability to load Impulse Responses (IRs) that you can grab from free or paid sources. Go have fun.
Deluxe Comp (Line 6® Original)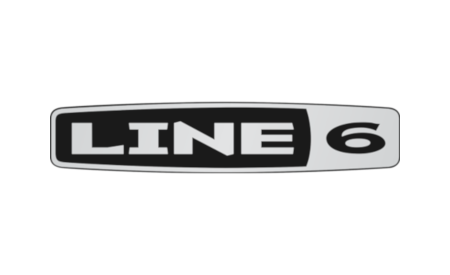 Deluxe Compressor.
Patch
Performance
Type
Description
Member
👇 Downloads
🤘 Upvotes
Soldano
Direct (Recording, Headphone, PA)
My take on Soldano amp with 3 gain stage. The first is the amp drive only (FS1), the second a Boost (FS2) and the third a TS style OD (FS4) - Sounds perfect with a Gibson ES-335, huge tone with tamed low ends and OD that cuts though the mix.
Gl4th
737
10
Bonamassa Live
Soundcloud
Direct (Recording, Headphone, PA)
This is a modified version of bart2580's "Bonamassa 1959LP" patch on customtone. I modified it to use a built-in cab rather an an IR, and made a few smaller tweaks as well. The delay is very present in the mix, so you my want to tame it a bit, I like it.
Jorge
189
3
Jason Sadites Bogner
Youtube
Direct (Recording, Headphone, PA)
Amp and cab setup of the German Mahadeva / Bogner, as featured on Jason Sadites' Youtube.
Danemiles
118
3
GrindBass
Direct (Recording, Headphone, PA)
This is a fun bass patch. With 3 snaps. Snap 1 is EQed with chorus. Snap2 is is Grimey little crunchy and fat. Snap 3 is balls to the wall all in. Loud crunchy and fat. edit it, delete it, hate it all for your jamming pleasure. Email me if you want kd0ytb at hotmail dot com
N0rsn
59
3
Grammatico Brt
Direct (Recording, Headphone, PA)
This is the same patch made by Jorge but for the HX Stomp, I used my app (https://sensationnel-gerard-26922.herokuapp.com/) to visualize the parameters and recreated the patch. I sounds really good.
Yeraym
158
2
Same Power
Direct (Recording, Headphone, PA)
I put this together for the song Same Power by Jeremy Camp, but I started playing around with it with the Minotaur and Adriatic Delay turned off, and it's just a really nice lead tone with lots of potential tonal variation. It sounds good with either neck or bridge pickups (or both), and responds w…
Danradmacher
185
2
Double Worship
Direct (Recording, Headphone, PA)
This patch is based on a Fender Twin, with some tremolo for modulation, a couple delay settings, and reverb. The drive section uses the Heir Apparent. Snapshot 1 is clean, SS 2 is drive and SS 3 engages the trem.
Nsauceman
160
2
Jason Sadites BE100
Youtube
Direct (Recording, Headphone, PA)
This is the imitation of Jason Sadites' BE100 / Placater amp patch, as featured in the Youtube video below.
Danemiles
108
2
Jason Sadites DOOM
Youtube
Direct (Recording, Headphone, PA)
An amp and cab setup based on the Line 6 Doom as featured in Jason Sadites' Youtube channel.
Danemiles
90
2
De Javu
Direct (Recording, Headphone, PA)
Inspired by Olivia Rodrigo's "de javu", I created this HX stomp patch. Featuring two different distortion pedals switched by FS1, and an auto filter effect on FS2, this is an analog signal path ending in a dual stereo delay (trying to recreate the riff at the end of the chorus). Signal path is belo…
Danemiles
56
1
Comments
There are no comments for this yet.
Some Products That We Love
💵 Brought to you by the Fluid Solo department of Commerce
Until there's built in wireless for Helix, add this great and cheap wireless system to your setup.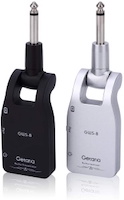 Last seen at around $40
The HX Stomp and Helix LT don't have a mic input like the Helix Floor, but this adapter allows you to plug your Mic into the Aux Return as set up guitar/vocal patches such as this one.

Last seen at around $18
These earplugs are designed for musicians, providing a better audio experience than traditional foam plugs. Plus, they come in a cool aluminum case.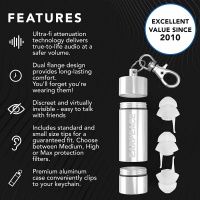 Last seen at around $40