Jason Sadites Bogner
Uploaded by danemiles on May 3, 2021.
HX Stomp
HX Stomp patches are supported by all Helix devices.
Description
Amp and cab setup of the German Mahadeva / Bogner, as featured on Jason Sadites' Youtube.
Performance Type
Direct (Recording, Headphone, PA)
Downloads
This patch has been downloaded 264 times.
Upvotes
This patch has been upvoted by 3 members.
Comments
Some Products That We Love
Brought to you by the Fluid Solo department of Commerce
Those snark-y headstock tuners are great, but it gets old changing out those coin-sized batteries. This rechargeable unit makes tuning a breeze.
Last seen at $19
This cool guitar strap has built-in strap locks that work without modifying your guitar. All for an extremely reasonable price.
Last seen around $20
A simple and good sounding battery-powered headphone solution. Nux's amp models & effects sound good and you get lots of features for the modest price.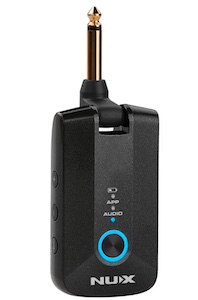 Last seen around $110