Browse Helix Models and Effects
Helix currently supports 72 amplifier models, 194 effects, 37 speaker cab models, and 16 microphones. On top of all that you also have the ability to load Impulse Responses (IRs) that you can grab from free or paid sources. Go have fun.
Room (Line 6® Original)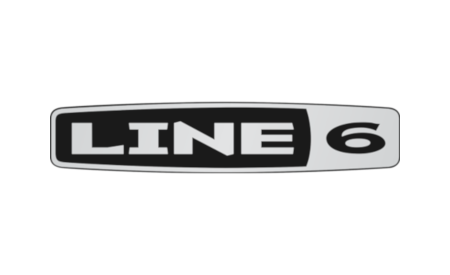 Simulates the acoustic properties of a classic echo chamber , which was a room used in early recording studios for reverb effects.
Description source: Line 6

Patch
Performance
Type
Description
Member
👇 Downloads
🤘 Upvotes
DTS Rectified
Soundcloud
Direct (Recording, Headphone, PA)
This is how Dual Recto should sound when it's maxed out! :) Adjust the Gain from Amp and TS808 to your taste.
Drop The Sun
1299
13
Angus Young
Direct (Recording, Headphone, PA)
It's a bit more juiced than Angus's tone on the albums, but it's a great AC/DC tone. Try to use mild PAF-type humbuckers to get close to his tone. Long live ACDC!
Jorge
1372
8
Stone Queen
Direct (Recording, Headphone, PA)
This patch uses the Stone Age 185 amp and the 1x12 Lead 80 cabinet. It's a simple patch for classic rock.I always run my Go in Stomp Footswitch mode, so make sure this is turned on and you can turn on your Teemah and Kinky Comp from there.
Gr1980
470
8
Hx Stomp- Radiohead
Direct (Recording, Headphone, PA)
Johnny Greenwood's the bends tone. Based off of a od-3 into a fender nrm. Also includes the bleat chop style trem to recreate the tempo synced tremelo featured on Planet Telex. This also will work well for the Airbag tone on your neck pickup.
Derums
844
5
MM Blues pack
Soundcloud
Direct (Recording, Headphone, PA)
There are 4 snapshots, which covers a lot : 1. "Clean" - slightly compressed, sparky bluesy tone which sounds very nice on neck pickup and is reactive to playing dynamic. 2. "Gritty", same as previous just with some more compression. 3. "Crunch" , tight distorted sound with sufficient clarity, good…
Mvmilosevic
304
5
JOHNAMAYERTRIX
Direct (Recording, Headphone, PA)
(Reposted with permission from AndrewUtz on CustomTone.com) A John Mayer Tone, referencing Slow Dancing In A Burning Room. In this patch I used some basic stuff that I know John has used (or the closest thing to it I could find). I know live he has used dumbles along with a fender bandmaster,…
Jorge
403
3
Jason Sadites BE100
Youtube
Direct (Recording, Headphone, PA)
This is the imitation of Jason Sadites' BE100 / Placater amp patch, as featured in the Youtube video below.
Danemiles
294
3
Jason Sadites Bogner
Youtube
Direct (Recording, Headphone, PA)
Amp and cab setup of the German Mahadeva / Bogner, as featured on Jason Sadites' Youtube.
Danemiles
331
3
Revv Gen Red
Direct (Recording, Headphone, PA)
This is the same patch made by Jorge but for the HX Stomp, I used my app (https://sensationnel-gerard-26922.herokuapp.com/) to visualize the parameters and recreated the patch. The original had two cabs in parallel but I had to sacrifice one and use an amp+cab block instead. I really like this one.
Yeraym
461
2
Jason Sadites DOOM
Youtube
Direct (Recording, Headphone, PA)
An amp and cab setup based on the Line 6 Doom as featured in Jason Sadites' Youtube channel.
Danemiles
231
2
Comments
There are no comments for this yet.
Some Products That We Love
Brought to you by the Fluid Solo department of Commerce
The Strymon Blue Sky offers lush beautiful reverbs and is a great addition to a guitar rig.
Last seen at $379
The HX Stomp and Helix LT don't have a mic input like the Helix Floor, but this adapter allows you to plug your Mic into the Aux Return as set up guitar/vocal patches such as this one.

Last seen around $19
I've been using one of these power supplies permanently zip-tied to my pedalboard, and it's been very handy to keep the original power supply around for off-board usage. Plus it's cheap and works well.
Last seen around $16