MM Blues pack
Uploaded by mvmilosevic on Sept. 5, 2022.
Pod Go
This patch is available for the Pod Go.
Description
There are 4 snapshots, which covers a lot : 1. "Clean" - slightly compressed, sparky bluesy tone which sounds very nice on neck pickup and is reactive to playing dynamic. 2. "Gritty", same as previous just with some more compression. 3. "Crunch" , tight distorted sound with sufficient clarity, good for range of styles from blues, rock to hard rock, 4. "Lead", singing distorted lead sound with lot of sustain but also with sufficient clarity, which is not too aggressive and cuts nicely through the mix. Sounds nice either on humbuckers or single coil pups, (tested on low, mid and high resistance pups ranging from 7.5 K to 15 K). You can find examples of my patches on the channel youtube.com
Snapshot 2 and here: youtu.be
Performance Type
Direct (Recording, Headphone, PA)
Downloads
This patch has been downloaded 108 times.
Upvotes
This patch has been upvoted by 4 members.
Comments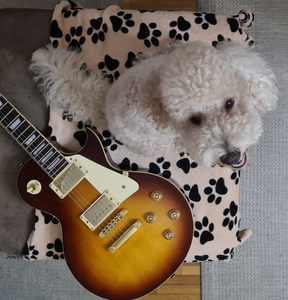 The recording consists of 3 out of 4 snapshots, No1 (clean), No2 (gritty) and No3 (lead). It was recorded on Vintage V100 Les Paul, neck pickup (7.5 K resistance, PAF configuration).
Some Products That We Love
Brought to you by the Fluid Solo department of Commerce
The HX Stomp and Helix LT don't have a mic input like the Helix Floor, but this adapter allows you to plug your Mic into the Aux Return as set up guitar/vocal patches such as this one.

Last seen around $19
A simple and good sounding battery-powered headphone solution. Nux's amp models & effects sound good and you get lots of features for the modest price.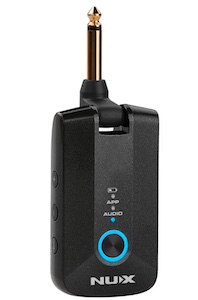 Last seen around $110
The Spark Mini contains a built-in rechargeable battery, and impresses with big tones in a tiny package. Bluetooth support allows for music streaming and amp control from your mobile device.
Last seen on sale at $195