Browse Helix Models and Effects
Helix currently supports 72 amplifier models, 194 effects, 37 speaker cab models, and 16 microphones. On top of all that you also have the ability to load Impulse Responses (IRs) that you can grab from free or paid sources. Go have fun.
Mod/Chorus Echo (Line 6® Original)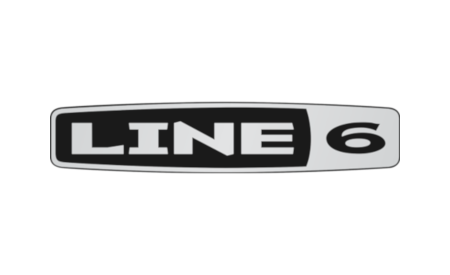 Patch
Performance
Type
Description
Member
👇 Downloads
🤘 Upvotes
Glam PRS
Direct (Recording, Headphone, PA)
A PRS Archon delivers juicy 80's Sunset Strip tones. The Mod/Stereo Chorus is on by default, but the Double Take is waiting for a brave soul to enable it.
Jorge
638
4
Tele Boogie
Soundcloud
Direct (Recording, Headphone, PA)
I really like the Mesa Lone Star amps, but I didn't really care for the stock Helix patches featuring the amp. This tone has 3 snapshots, clean, overdriven and dirty. I used my trusty Telecaster to create the patch and Soundcloud sample below.I'm re-discovering the Double Take model on Helix, which…
Jorge
387
3
Fullerton Flyboard
Youtube
Direct (Recording, Headphone, PA)
This patch was provided to me by my teacher Josh Skaja. It's an all-purpose patch that you can use for performing a number of pop songs. Two distortion pedals allows for some great gain staging. The modulation blocks are really versatile as well. In this YouTube video I'm using it with the de…
Kalimar
105
3
Double Worship
Direct (Recording, Headphone, PA)
This patch is based on a Fender Twin, with some tremolo for modulation, a couple delay settings, and reverb. The drive section uses the Heir Apparent. Snapshot 1 is clean, SS 2 is drive and SS 3 engages the trem.
Nsauceman
160
2
Thrice Dustin Kensrue
Direct (Recording, Headphone, PA)
These are a few settings that I think are close to Dustin Kensrue from Thrice's current setup. I've heard him say on Twitter that he likes using the Double Amp model and Minotaur and messing with gain settings and snapshots for different tones. I decided to use the Heir Apparent instead for a littl…
Nsauceman
89
0
Comments
There are no comments for this yet.
Some Products That We Love
💵 Brought to you by the Fluid Solo department of Commerce
Until there's built in wireless for Helix, add this great and cheap wireless system to your setup.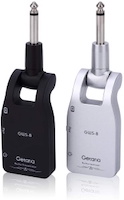 Last seen at around $40
The HX Stomp and Helix LT don't have a mic input like the Helix Floor, but this adapter allows you to plug your Mic into the Aux Return as set up guitar/vocal patches such as this one.

Last seen at around $18
These earplugs are designed for musicians, providing a better audio experience than traditional foam plugs. Plus, they come in a cool aluminum case.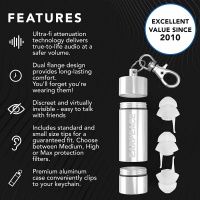 Last seen at around $40