GrindBass
Uploaded by n0rsn on Sept. 1, 2021.
HX Stomp
HX Stomp patches are supported by all Helix devices.
Description
This is a fun bass patch. With 3 snaps. Snap 1 is EQed with chorus. Snap2 is is Grimey little crunchy and fat. Snap 3 is balls to the wall all in. Loud crunchy and fat.
edit it, delete it, hate it all for your jamming pleasure. Email me if you want kd0ytb at hotmail dot com
Performance Type
Direct (Recording, Headphone, PA)
Downloads
This patch has been downloaded 211 times.
Upvotes
This patch has been upvoted by 3 members.
Comments
Some Products That We Love
Brought to you by the Fluid Solo department of Commerce
I've been using one of these power supplies permanently zip-tied to my pedalboard, and it's been very handy to keep the original power supply around for off-board usage. Plus it's cheap and works well.
Last seen around $16
A simple and good sounding battery-powered headphone solution. Nux's amp models & effects sound good and you get lots of features for the modest price.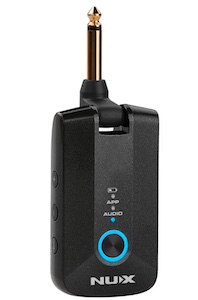 Last seen around $110
This cool guitar strap has built-in strap locks that work without modifying your guitar. All for an extremely reasonable price.
Last seen around $20