Browse Helix Models and Effects
Helix currently supports 72 amplifier models, 194 effects, 37 speaker cab models, and 16 microphones. On top of all that you also have the ability to load Impulse Responses (IRs) that you can grab from free or paid sources. Go have fun.
Chorus (Line 6® Original)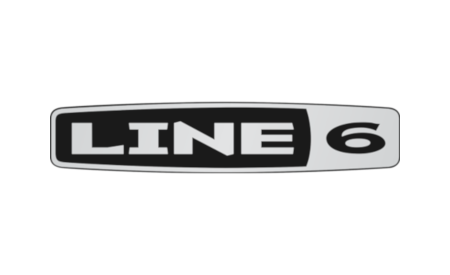 Mono/Stereo Line 6 Chorus.
Patch
Performance
Type
Description
Member
👇 Downloads
🤘 Upvotes
Tim Henson - Blood Moon
Direct (Recording, Headphone, PA)
This tone was made to replicate Tim Henson's tone on his track Blood Moon. I personally use this preset with coil splitted neck humbucker on my PRS CE 24 and it sounds great :)Guitarist: Tim HensonBand: PolyphiaGuitar I used: PRS CE 24
Omer
261
5
Stereo Lead
Direct (Recording, Headphone, PA)
Revv and Heir Apparent lead tone
777l3
457
4
On the Mark
Soundcloud
Direct (Recording, Headphone, PA)
A nice fat clean tone using the Mark IV Rhythm channel. There's a second snapshot that's dirtier as well, but I'm not 100% happy with it.
Jorge
455
3
GrindBass
Direct (Recording, Headphone, PA)
This is a fun bass patch. With 3 snaps. Snap 1 is EQed with chorus. Snap2 is is Grimey little crunchy and fat. Snap 3 is balls to the wall all in. Loud crunchy and fat. edit it, delete it, hate it all for your jamming pleasure. Email me if you want kd0ytb at hotmail dot com
N0rsn
189
3
James Valentine - Maroon 5
Youtube
Direct (Recording, Headphone, PA)
Upon learning of the guitar rig for James Valentine of Maroon 5, I've put together this little patch. You can learn more about Valentine's rig at the Youtube link, but the core of his sound is:Tele style guitar + stereo clean ampsFor his live rig (covered in the video), he runs Suhr and Matchless a…
Danemiles
201
1
BMay Helix
Youtube
Direct (Recording, Headphone, PA)
Used for Hammer to fall
Madguitar78
57
1
asdf asd
Direct (Recording, Headphone, PA)
asdasda asd
Merlin
56
0
Comments
There are no comments for this yet.
Some Products That We Love
Brought to you by the Fluid Solo department of Commerce
These earplugs are designed for musicians, providing a better audio experience than traditional foam plugs. Plus, they come in a cool aluminum case.
Last seen around $40
This cool guitar strap has built-in strap locks that work without modifying your guitar. All for an extremely reasonable price.
Last seen around $20
The HX Stomp and Helix LT don't have a mic input like the Helix Floor, but this adapter allows you to plug your Mic into the Aux Return as set up guitar/vocal patches such as this one.

Last seen around $19