Stereo Lead
Uploaded by 777l3 on Feb. 14, 2020.
HX Stomp
HX Stomp patches are supported by all Helix devices.
Description
Revv and Heir Apparent lead tone
Performance Type
Direct (Recording, Headphone, PA)
Downloads
This patch has been downloaded 547 times.
Upvotes
This patch has been upvoted by 4 members.
Comments
There are no comments yet.
Some Products That We Love
Brought to you by the Fluid Solo department of Commerce
A simple and good sounding battery-powered headphone solution. Nux's amp models & effects sound good and you get lots of features for the modest price.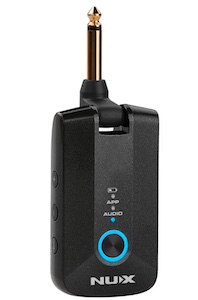 Last seen around $110
These earplugs are designed for musicians, providing a better audio experience than traditional foam plugs. Plus, they come in a cool aluminum case.
Last seen around $40
A simple and cost effective way to add 2 additional footswitches to your HX Stomp or other HX device. Yes, including Pod Go! Please be advised that you will also need a TRS type 1/4 inch cable to use both switches.
Last seen around $22