Browse Helix Models and Effects
Helix currently supports 72 amplifier models, 194 effects, 37 speaker cab models, and 16 microphones. On top of all that you also have the ability to load Impulse Responses (IRs) that you can grab from free or paid sources. Go have fun.
Revv Gen Red (Revv® Generator 120 (Red Channel - Gain 2))
This model is for the Red channel of the Revv Generator 120 amp.
It is described as a versatile, 4 channel, all-tube, programmable, MIDI controllable, variable wattage boutique amplifier made in Canada. The 120 is Revv's flagship amp that integrates into any rig and fits any musical situation.
Description source: Revv Amps

Patch
Performance
Type
Description
Member
👇 Downloads
🤘 Upvotes
Stereo Lead
Direct (Recording, Headphone, PA)
Revv and Heir Apparent lead tone
777l3
586
4
Revv Gen Red
Direct (Recording, Headphone, PA)
This is the same patch made by Jorge but for the HX Stomp, I used my app (https://sensationnel-gerard-26922.herokuapp.com/) to visualize the parameters and recreated the patch. The original had two cabs in parallel but I had to sacrifice one and use an amp+cab block instead. I really like this one.
Yeraym
454
2
Blink 182
Direct (Recording, Headphone, PA)
Two snapshots - "Dammit" is straight up early 2000's punk rock dirt. "Adam" is a clean tone. The third footswitch allows you to turn reverb on and off.Tom Delonge used a variety of amps and guitars throughout the years, from AC30's to Rectifiers. The Revv amp is a good match for the album tones. Us…
Jorge
505
2
Revv Gen Red
Direct (Recording, Headphone, PA)
This is the default patch for the Revv Gen Red model from the stock presets of the Helix 2.8 update. This may be useful to you if you didn't overwrite the presets on your device.You must be running 2.8 Firmware, or the 1.8 firmware on Helix Native.
Jorge
110
1
Comments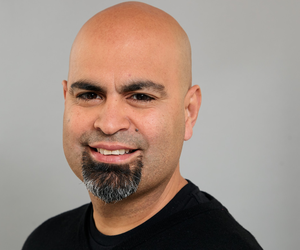 jorge - July 22, 2019
Some Products That We Love
Brought to you by the Fluid Solo department of Commerce
The HX Stomp and Helix LT don't have a mic input like the Helix Floor, but this adapter allows you to plug your Mic into the Aux Return as set up guitar/vocal patches such as this one.

Last seen around $19
The IK Multimedia Tonex pedal is an affordable and great sounding amp and overdrive pedal profiler. It also includes acess to the full-featured Tonex and Amplitube applications for your Mac or PC.
Last seen at $399
The Strymon Blue Sky offers lush beautiful reverbs and is a great addition to a guitar rig.
Last seen at $379