Blink 182
Uploaded by jorge on Sept. 4, 2021.
HX Stomp
HX Stomp & HX Stomp XL patches are supported by all Helix devices.
Description
Two snapshots - "Dammit" is straight up early 2000's punk rock dirt. "Adam" is a clean tone. The third footswitch allows you to turn reverb on and off.
Tom Delonge used a variety of amps and guitars throughout the years, from AC30's to Rectifiers. The Revv amp is a good match for the album tones. Use a hot passive pickup on your guitar to get close. (JB, Gibson Dirty Fingers, and of course the Duncan Invader).
Performance Type
Direct (Recording, Headphone, PA)
Downloads
This patch has been downloaded 505 times.
Upvotes
This patch has been upvoted by 2 members.
Comments

Can't wait to give this a try. Curious as to why you didn't use the CaliRectifier since Tom blended a Mesa and Marshall. So people have mentioned that our Mesa version for the Stomp might be modeled in a manner too geared towards metal and maybe too scooped. How do you think this tone will work for Enema of the State or Take Off Your Pants and Jacket?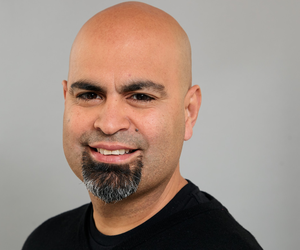 I spent a couple of hours with different amp models, and ultimately the Revv worked the best. I tried the dual amp thing too but this just seemed to work best.
Some Products That We Love
Brought to you by the Fluid Solo department of Commerce
The IK Multimedia Tonex pedal is an affordable and great sounding amp and overdrive pedal profiler. It also includes acess to the full-featured Tonex and Amplitube applications for your Mac or PC.
Last seen at $399
Pedal toppers make switching easier by giving you more surface area for your feet.
Last seen around $9 for a ten-pack
I've been using one of these power supplies permanently zip-tied to my pedalboard, and it's been very handy to keep the original power supply around for off-board usage. Plus it's cheap and works well.
Last seen around $16