Browse Helix Models and Effects
Helix currently supports 72 amplifier models, 194 effects, 37 speaker cab models, and 16 microphones. On top of all that you also have the ability to load Impulse Responses (IRs) that you can grab from free or paid sources. Go have fun.
Vintage Digital (Line 6® Original)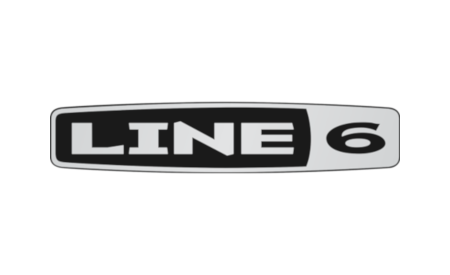 A Line 6® Original - this delay takes you back to the old 80s rack mount units like the Alesis Quadraverb.
Patch
Performance
Type
Description
Member
👇 Downloads
🤘 Upvotes
Aces 2204
Direct (Recording, Headphone, PA)
This patch will make your mudflaps flap. Juicy JCM800 tone. The reverb makes the chords a bit richer.
Jorge
712
6
Moon Rock
Direct (Recording, Headphone, PA)
Get rocking with the Sunn Model T model new for Helix 3.5.
Jorge
166
6
ZZ Top - La Grange
Direct (Recording, Headphone, PA)
OK - you're gonna start up this patch and hit a big open A chord at full volume, and it's gonna sound like crap. Read on...This patch is all about your guitar's volume pot. To play the intro, get your volume super low. Then turn it a bit to play rhythm, and let it crank for the solos. I suggest a s…
Jorge
606
5
Double Worship
Direct (Recording, Headphone, PA)
This patch is based on a Fender Twin, with some tremolo for modulation, a couple delay settings, and reverb. The drive section uses the Heir Apparent. Snapshot 1 is clean, SS 2 is drive and SS 3 engages the trem.
Nsauceman
631
5
Dreamcatcher
Youtube
Direct (Recording, Headphone, PA)
Works well for vibey fingerpicking or light chord strumming.Images in video provided by the incredible Dall-e.
Jorge
167
4
Flexovibe Deluxe
Youtube
Direct (Recording, Headphone, PA)
I love the Flexovibe, such a cool new effect for Helix 3.50.
Jorge
173
3
Placate
Direct (Recording, Headphone, PA)
This is my main church preset. This uses the Placater Clean and Placater Dirty models to provide four snapshots of clean to hi-gain tone. Two additional snapshots are for swells and ambient tones. The preset uses an IR (OwnHammer 212 VC30 BLU-93 OH1-07) but replace with the default Placater cabinet…
Jonandtice
307
2
Matchless w/ KWB & Chorus
Direct (Recording, Headphone, PA)
Amazing airy and crunchy sound with Rochester Comp > KWB (mid gain) > Matchless 2nd Channel > Trinity Chorus (Stereo) > 63 Spring > Vintage Digital Delay (Stereo).Super quiet preset with gate.Cleans up really well.
Mathieucote
529
2
God Tone with Looper
Direct (Recording, Headphone, PA)
Incredible clean and dirty tones in one patch with lots of different applications.Clean Mark amp with 2 stages of Overdrive - a Parametric EQ pushed the amp into overdrive, and a Timmy pedal pushes it out into full distortion. No snapshots, I find the pedal assignments can do the job.
Jorge
771
2
Downtown Fullerton
Direct (Recording, Headphone, PA)
Try this tone with a strat, and roll back on your volume just a bit. Sounds nice.
Jorge
438
2
Comments
There are no comments for this yet.
Some Products That We Love
Brought to you by the Fluid Solo department of Commerce
The Digitech Drop allows you to go all the way to one octave below, without changing guitars. This is great for HX Stomp and Pod Go users, by adding the capability, or saving your processing power.
Last seen around $239
I've been using one of these power supplies permanently zip-tied to my pedalboard, and it's been very handy to keep the original power supply around for off-board usage. Plus it's cheap and works well.
Last seen around $16
The HX Stomp and Helix LT don't have a mic input like the Helix Floor, but this adapter allows you to plug your Mic into the Aux Return as set up guitar/vocal patches such as this one.

Last seen around $19