Metallica Clean
Uploaded by jorge on April 18, 2020.
Pod Go
This patch is available for the Pod Go.
Description
Classic Metallica Clean Tone for Pod Go!! If you enjoy my free tones check out my premium tones for Helix, HX Stomp, and Pod Go on the Line 6 Marketplace.

Shamelessly borrowed from CustomTone.com to have a few patches available for Pod Go launch.



Performance Type
Direct (Recording, Headphone, PA)
Downloads
This patch has been downloaded 515 times.
Upvotes
This patch has been upvoted by 3 members.
Comments
There are no comments yet.
Some Products That We Love
Brought to you by the Fluid Solo department of Commerce
The HX Stomp and Helix LT don't have a mic input like the Helix Floor, but this adapter allows you to plug your Mic into the Aux Return as set up guitar/vocal patches such as this one.

Last seen around $19
A simple and good sounding battery-powered headphone solution. Nux's amp models & effects sound good and you get lots of features for the modest price.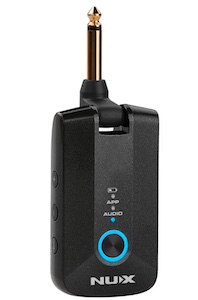 Last seen around $110
The Spark Mini contains a built-in rechargeable battery, and impresses with big tones in a tiny package. Bluetooth support allows for music streaming and amp control from your mobile device.
Last seen on sale at $195