Phil X Pod Go
Uploaded by jorge on May 19, 2020.
Pod Go
This patch is available for the Pod Go.
Description
This patch is based off of the information on this post on The Gear Page. It's a simple Placater dirty amp into a delay. The amp settings are identical to those in the discussion, and instead of an IR, this version uses a stock cab. Adjust to taste, as always.
Performance Type
Direct (Recording, Headphone, PA)
Downloads
This patch has been downloaded 328 times.
Upvotes
This patch has been upvoted by 1 member.
Comments
There are no comments yet.
Some Products That We Love
Brought to you by the Fluid Solo department of Commerce
This cool guitar strap has built-in strap locks that work without modifying your guitar. All for an extremely reasonable price.
Last seen around $20
A simple and good sounding battery-powered headphone solution. Nux's amp models & effects sound good and you get lots of features for the modest price.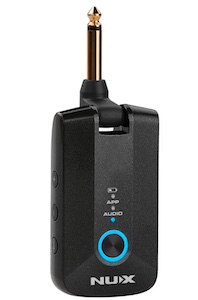 Last seen around $110
The HX Stomp and Helix LT don't have a mic input like the Helix Floor, but this adapter allows you to plug your Mic into the Aux Return as set up guitar/vocal patches such as this one.

Last seen around $19