Downtown Fullerton
Uploaded by jorge on July 26, 2020.
Pod Go
This patch is available for the Pod Go.
Description
Try this tone with a strat, and roll back on your volume just a bit. Sounds nice.
Performance Type
Direct (Recording, Headphone, PA)
Downloads
This patch has been downloaded 356 times.
Upvotes
This patch has been upvoted by 1 member.
Comments
There are no comments yet.
Some Products That We Love
Brought to you by the Fluid Solo department of Commerce
The HX Stomp and Helix LT don't have a mic input like the Helix Floor, but this adapter allows you to plug your Mic into the Aux Return as set up guitar/vocal patches such as this one.

Last seen around $19
Pedal toppers make switching easier by giving you more surface area for your feet.
Last seen around $9 for a ten-pack
A simple and good sounding battery-powered headphone solution. Nux's amp models & effects sound good and you get lots of features for the modest price.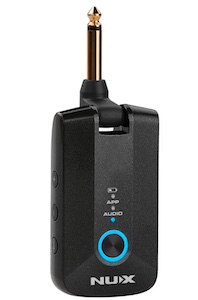 Last seen around $110