Ventoux Heights
Uploaded by jorge on Feb. 16, 2022.
HX Stomp
HX Stomp patches are supported by all Helix devices.
Description
Get a nice taste of the newest HX amp model with this mid-gain tone. Perfect for your tele or strat.
Performance Type
Direct (Recording, Headphone, PA)
Downloads
This patch has been downloaded 165 times.
Upvotes
This patch has been upvoted by 2 members.
Comments
Some Products That We Love
Brought to you by the Fluid Solo department of Commerce
Pedal toppers make switching easier by giving you more surface area for your feet.
Last seen around $9 for a ten-pack
A simple and good sounding battery-powered headphone solution. Nux's amp models & effects sound good and you get lots of features for the modest price.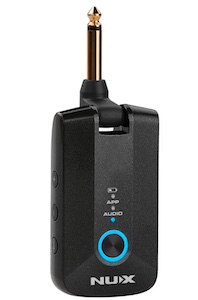 Last seen around $110
This cool guitar strap has built-in strap locks that work without modifying your guitar. All for an extremely reasonable price.
Last seen around $20