Green Day Dookie Tone
Uploaded by jorge on April 27, 2019.
HX Stomp
HX Stomp patches are supported by all Helix devices.
Description
This stereo tone replicates Billie Joe's tone on Green Day's Dookie album pretty well. There's a compressor and boost available for a little extra oomph, but they're off by default because they're not really needed to get the album tone.
I used a Les Paul to record the Soundcloud demo, you may want to try a Strat or P90 guitar for a little extra high end.
Performance Type
Direct (Recording, Headphone, PA)
Downloads
This patch has been downloaded 983 times.
Upvotes
This patch has been upvoted by 19 members.
Comments
xmac - April 27, 2019
Interesting! Always interesting how people incorporate amps (like the litigator) that were not really present in the original guitar tone. What would be the choice for this compared to just using the brit 2204?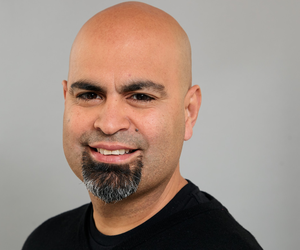 jorge - April 27, 2019
@xmac - The litigator amp provides a nice crispy distortion that just seems to pair up with a Marshall really nicely. I originally tried one of the "jumped" Marshall tones, but the Litigator just fit better.
Some Products That We Love
💵 Brought to you by the Fluid Solo department of Commerce
Until there's built in wireless for Helix, add this great and cheap wireless system to your setup.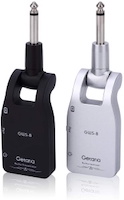 Last seen at around $40
The HX Stomp and Helix LT don't have a mic input like the Helix Floor, but this adapter allows you to plug your Mic into the Aux Return as set up guitar/vocal patches such as this one.

Last seen at around $18
These earplugs are designed for musicians, providing a better audio experience than traditional foam plugs. Plus, they come in a cool aluminum case.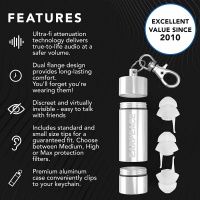 Last seen at around $40