Browse Helix Models and Effects
Helix currently supports 72 amplifier models, 194 effects, 37 speaker cab models, and 16 microphones. On top of all that you also have the ability to load Impulse Responses (IRs) that you can grab from free or paid sources. Go have fun.
Line 6 2204 Mod (Line 6 Original)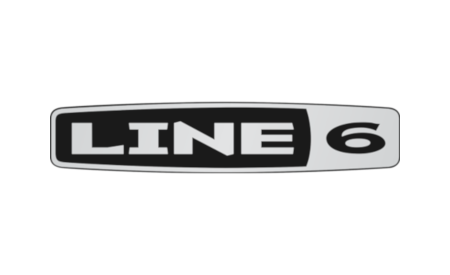 Recorded using a Jackson Soloist with a Seymour Duncan JB in the bridge position. Default amp and cab settings, spring reverb added.
This model is a Line 6 original, based on a hot-rodded Marshall JCM 800. The 2204 is a 50 watt amp with a master volume. This amp model is great for all around hard rock and metal tones, can cut through a mix quite easily.
Patches including this Amp:
Patch
Device
Performance
Type
Description
Member
Downloads
Upvotes
Slash Mod 2204
Soundcloud
HX Stomp
Direct (Recording, Headphone, PA)
Most of the Slash patches I get all sound thin and frankly a little weird. He has a very straightforward tone. I tried to capture the spirit of his tone here. It's a bit fuzzy but I think it works well in a mix or for some headphone soloing. Sorr…
jorge
849
15
Green Day Dookie Tone
Soundcloud
HX Stomp
Direct (Recording, Headphone, PA)
This stereo tone replicates Billie Joe's tone on Green Day's Dookie album pretty well. There's a compressor and boost available for a little extra oomph, but they're off by default because they're not really needed to get the album tone. I used …
jorge
742
15
Aces 2204
HX Stomp
Direct (Recording, Headphone, PA)
This patch will make your mudflaps flap. Juicy JCM800 tone. The reverb makes the chords a bit richer.
jorge
307
4
JCM 900
Helix Floor
Direct (Recording, Headphone, PA)
The sound of JCM 900, in clean, modern and raw scenes.
arislaf
160
1
Still Loving You
Helix LT
Direct (Recording, Headphone, PA)
Still Loving You
konex29
89
1
Comments
There are no comments for this yet.
---
Some Products That We Love
💵 Brought to you by the Fluid Solo department of Commerce
Until there's built in wireless for Helix, add this great and cheap wireless system to your setup.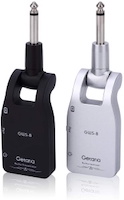 Last seen at around $40
The HX Stomp and Helix LT don't have a mic input like the Helix Floor, but this adapter allows you to plug your Mic into the Aux Return as set up guitar/vocal patches such as this one.

Last seen at around $18
These headphones sound great with your device, and will last for many years.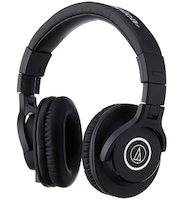 Last seen at around $100