Browse Helix Models and Effects
Helix currently supports 72 amplifier models, 194 effects, 37 speaker cab models, and 16 microphones. On top of all that you also have the ability to load Impulse Responses (IRs) that you can grab from free or paid sources. Go have fun.
Line 6 2204 Mod (Line 6 Original)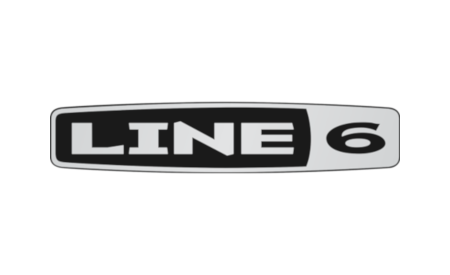 Recorded using a Jackson Soloist with a Seymour Duncan JB in the bridge position. Default amp and cab settings, spring reverb added.
This model is a Line 6 original, based on a hot-rodded Marshall JCM 800. The 2204 is a 50 watt amp with a master volume. This amp model is great for all around hard rock and metal tones, can cut through a mix quite easily.
Patch
Performance
Type
Description
Member
👇 Downloads
🤘 Upvotes
Slash Mod 2204
Soundcloud
Direct (Recording, Headphone, PA)
Most of the Slash patches I get all sound thin and frankly a little weird. He has a very straightforward tone. I tried to capture the spirit of his tone here. It's a bit fuzzy but I think it works well in a mix or for some headphone soloing. Sorry for the horrible soloing in my SoundCloud demo. …
Jorge
2413
40
Green Day Dookie Tone
Soundcloud
Direct (Recording, Headphone, PA)
This stereo tone replicates Billie Joe's tone on Green Day's Dookie album pretty well. There's a compressor and boost available for a little extra oomph, but they're off by default because they're not really needed to get the album tone. I used a Les Paul to record the Soundcloud demo, you may …
Jorge
1919
31
Aces 2204
Direct (Recording, Headphone, PA)
This patch will make your mudflaps flap. Juicy JCM800 tone. The reverb makes the chords a bit richer.
Jorge
687
6
Still Loving You
Direct (Recording, Headphone, PA)
Still Loving You
Konex29
233
4
JCM 900
Direct (Recording, Headphone, PA)
The sound of JCM 900, in clean, modern and raw scenes.
Arislaf
326
3
Comments
There are no comments for this yet.
Some Products That We Love
Brought to you by the Fluid Solo department of Commerce
A simple and cost effective way to add 2 additional footswitches to your HX Stomp or other HX device. Yes, including Pod Go! Please be advised that you will also need a TRS type 1/4 inch cable to use both switches.
Last seen around $22
Those snark-y headstock tuners are great, but it gets old changing out those coin-sized batteries. This rechargeable unit makes tuning a breeze.
Last seen at $29
The IK Multimedia Tonex pedal is an affordable and great sounding amp and overdrive pedal profiler. It also includes acess to the full-featured Tonex and Amplitube applications for your Mac or PC.
Last seen at $399