Marshall Tone for Boss Katana 50
Uploaded by jorge on April 12, 2019.
HX Stomp
HX Stomp patches are supported by all Helix devices.
Description
Use this patch by plugging straight into a Katana 50. Use the acoustic channel on the amp, and keep all Katana settings at noon, and adjust to taste.
This patch uses the "Brit Plexi Jump" Helix model for a nice juicy Marshall roar thru your Katana.
Performance Type
Plugged in Front of the Amp
Downloads
This patch has been downloaded 358 times.
Upvotes
This patch has been upvoted by 4 members.
Blocks
(Marshall® Super Lead 100 (jumped))
(MESA Boogie® Mark IV Graphic EQ)
Comments
There are no comments yet.
Some Products That We Love
Brought to you by the Fluid Solo department of Commerce
A simple and good sounding battery-powered headphone solution. Nux's amp models & effects sound good and you get lots of features for the modest price.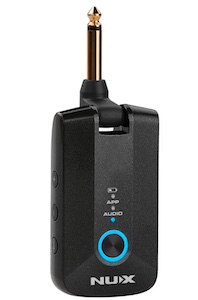 Last seen around $110
These earplugs are designed for musicians, providing a better audio experience than traditional foam plugs. Plus, they come in a cool aluminum case.
Last seen around $40
Those snark-y headstock tuners are great, but it gets old changing out those coin-sized batteries. This rechargeable unit makes tuning a breeze.
Last seen at $19