Browse Helix Models and Effects
Helix currently supports 72 amplifier models, 194 effects, 37 speaker cab models, and 16 microphones. On top of all that you also have the ability to load Impulse Responses (IRs) that you can grab from free or paid sources. Go have fun.
Stone Age 185 (Gibson® EH-185)
Guitarists playing anything other than big-band jazz or Western swing tend to approach pre-rock-and-roll tube amps with reservation. We're often fascinated, and might enjoy a quick play just for interest's sake, but we don't expect to find much practical use from the sounds stored inside.
Even a quick blast through a good 1939-'40 Gibson EH-185 comes as a shocker, then; not only usable, but deep, rich, biting, and full of character, this amp is a world-class tone machine, and it works for just about anything short of the extremes of heavy rock and metal. Not that this is news to everyone.
Plenty of major artists have been hip for many years to the prowess of the early EH-185, and even Josh Homme of Queens Of The Stone Age has miked one live on occasion to produce his powerful grind. Hell, it even made Line 6's modeling menu a couple years ago, and whatever you think of digital amp emulations, that tends to tell you that a vintage classic has arrived… or has already been there.
Description source: vintageguitar.com
Image source: vintageguitar.com
Patches including this Amp:
Patch
Device
Performance
Type
Description
Member
Downloads
Upvotes
Stone Queen
Pod Go
Direct (Recording, Headphone, PA)
This patch uses the Stone Age 185 amp and the 1x12 Lead 80 cabinet.  It's a simple patch for classic rock.I always run my Go in Stomp Footswitch mode, so make sure this is turned on and you can turn on your Teemah and Kinky Comp from there.
gr1980
134
4
Dirty Chords
Soundcloud
Helix Floor
Direct (Recording, Headphone, PA)
Dual amp mid-gain patch.
jorge
102
1
Comments
There are no comments for this yet.
Some Products That We Love
💵 Brought to you by the Fluid Solo department of Commerce
Until there's built in wireless for Helix, add this great and cheap wireless system to your setup.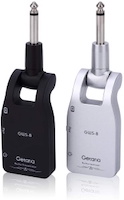 Last seen at around $40
The HX Stomp and Helix LT don't have a mic input like the Helix Floor, but this adapter allows you to plug your Mic into the Aux Return as set up guitar/vocal patches such as this one.

Last seen at around $18
These headphones sound great with your device, and will last for many years.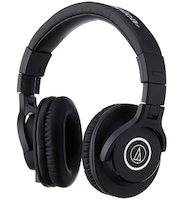 Last seen at around $100