Browse Helix Models and Effects
Helix currently supports 72 amplifier models, 194 effects, 37 speaker cab models, and 16 microphones. On top of all that you also have the ability to load Impulse Responses (IRs) that you can grab from free or paid sources. Go have fun.
4x12 Cali V30 (4x12" MESA/Boogie® 4FB V30)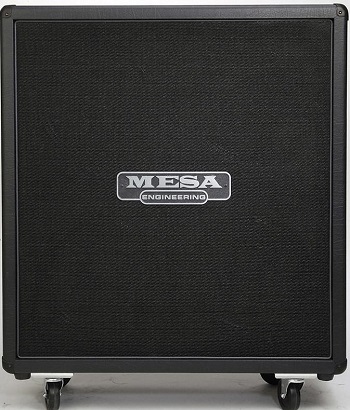 The STANDARD Rectifier® 4x12 is THE "oversized" 4x12 by which other quad-box cabinets are judged. It was designed to be the perfect companion to the high gain revolution created by the Dual and Triple Rectifiers®, providing thundering low-end punch and resonance which is perfectly tuned with the smooth, tailored midrange and articulate, clear high-end. This is our most popular 4x12 cabinet and an icon in heavy music, used on more hit recordings than we could list here. MASSIVE SOUND!
Patch
Performance
Type
Description
Member
👇 Downloads
🤘 Upvotes
DTS Rectified
Soundcloud
Direct (Recording, Headphone, PA)
This is how Dual Recto should sound when it's maxed out! :) Adjust the Gain from Amp and TS808 to your taste.
Drop The Sun
1299
13
Slayer - Angel of Death
Youtube
Direct (Recording, Headphone, PA)
You know what this is. I used the Badonk amp model to give the sound the necessary mids and chunk.
Jorge
759
9
EVH 5150
Direct (Recording, Headphone, PA)
This Eddie Van Halen Patch uses his modern 5150 amp style.
Jorge
856
9
Metallica
Direct (Recording, Headphone, PA)
Classic Metallica Tone for the Pod Go! If you enjoy my free tones check out my premium tones for Helix, HX Stomp, and Pod Go on the Line 6 Marketplace. Shamelessly borrowed from CustomTone.com to have a few patches available for Pod Go launch.
Jorge
1103
6
Glam PRS
Direct (Recording, Headphone, PA)
A PRS Archon delivers juicy 80's Sunset Strip tones. The Mod/Stereo Chorus is on by default, but the Double Take is waiting for a brave soul to enable it.
Jorge
1037
5
Blink 182
Direct (Recording, Headphone, PA)
Two snapshots - "Dammit" is straight up early 2000's punk rock dirt. "Adam" is a clean tone. The third footswitch allows you to turn reverb on and off.Tom Delonge used a variety of amps and guitars throughout the years, from AC30's to Rectifiers. The Revv amp is a good match for the album tones. Us…
Jorge
545
4
Heretick Lead
Plugged in Front of the Amp
My current personal metal lead sound, based on the Line 6 Fatality. Smooth and buttery with a huge ambiance. No cab modeling, since I use my Pod Go into a power amp into a Vintage 30 equipped cab.
Heretick
321
3
LHM-PF-OTTA
Youtube
Direct (Recording, Headphone, PA)
Timbre do solo de David Gilmour em On The Turning Away, na versão ao vivo do Delicate Sound of Thunder. Vejam no youtube, gravado com HX e Fender Strato.
Mendeslh
181
3
Revv Gen Red
Direct (Recording, Headphone, PA)
This is the same patch made by Jorge but for the HX Stomp, I used my app (https://sensationnel-gerard-26922.herokuapp.com/) to visualize the parameters and recreated the patch. The original had two cabs in parallel but I had to sacrifice one and use an amp+cab block instead. I really like this one.
Yeraym
461
2
Bad Wizard
Direct (Recording, Headphone, PA)
This patch requires the new Helix 3.0 update.Hardcore high-gain tone from the Wizard VH4 Lead channel.
Jorge
254
2
Comments
There are no comments for this yet.
Some Products That We Love
Brought to you by the Fluid Solo department of Commerce
The HX Stomp and Helix LT don't have a mic input like the Helix Floor, but this adapter allows you to plug your Mic into the Aux Return as set up guitar/vocal patches such as this one.

Last seen around $19
Pedal toppers make switching easier by giving you more surface area for your feet.
Last seen around $9 for a ten-pack
The Digitech Drop allows you to go all the way to one octave below, without changing guitars. This is great for HX Stomp and Pod Go users, by adding the capability, or saving your processing power.
Last seen around $239