Browse Helix Models and Effects
Helix currently supports 72 amplifier models, 194 effects, 37 speaker cab models, and 16 microphones. On top of all that you also have the ability to load Impulse Responses (IRs) that you can grab from free or paid sources. Go have fun.
Archetype Clean (Paul Reed Smith® Archon® (clean channel))
Recorded using a Jackson Soloist with a Seymour Duncan 59 Humbucker in the neck position. Default amp and cab settings, spring reverb added.
The PRS Archon is a handwired 100 watt amp powered by 6L6 power tubes. Try this amp as an alternative to a JCM 800, it has more gain and a bit more character out of the box.
This model is for the Archon's clean channel. The "Archetype Lead" model is for the amp's high-gain channel.
Image source: MusicRadar.com
Patches including this Amp:
Patch
Device
Performance
Type
Description
Member
Downloads
Upvotes
Oh Dhyana
Soundcloud
HX Stomp
Direct (Recording, Headphone, PA)
Dhyana drive into the Archetype Clean amp model, dual cabs. Some spring reverb and LA Studio Comp for added presence.
jorge
236
6
Comments
There are no comments for this yet.
---
Some Products That We Love
💵 Brought to you by the Fluid Solo department of Commerce
Until there's built in wireless for Helix, add this great and cheap wireless system to your setup.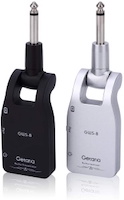 Last seen at around $40
The HX Stomp and Helix LT don't have a mic input like the Helix Floor, but this adapter allows you to plug your Mic into the Aux Return as set up guitar/vocal patches such as this one.

Last seen at around $18
These headphones sound great with your device, and will last for many years.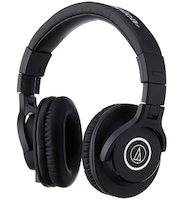 Last seen at around $100