Browse Helix Models and Effects
Helix currently supports 72 amplifier models, 194 effects, 37 speaker cab models, and 16 microphones. On top of all that you also have the ability to load Impulse Responses (IRs) that you can grab from free or paid sources. Go have fun.
Tile (Line 6® Original)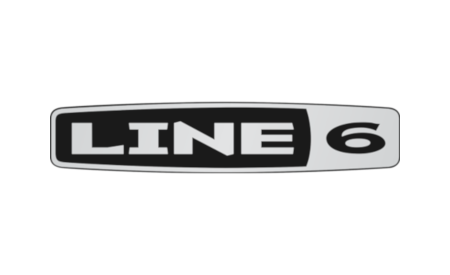 Emulates the acoustic reflections of a tiled room, such as a bathroom or shower, with clearer/brighter discreet early reflections.
Description source: Line 6

Patch
Performance
Type
Description
Member
👇 Downloads
🤘 Upvotes
Litigate
Direct (Recording, Headphone, PA)
All Litigator, all the time. 3 snapshots - clean, slightly dirtier with delay, and a higher gain tone. Uses the Allure IR Pack, which is available for free from Line 6, Google it.
Jorge
882
11
Aces 2204
Direct (Recording, Headphone, PA)
This patch will make your mudflaps flap. Juicy JCM800 tone. The reverb makes the chords a bit richer.
Jorge
539
6
Litigate 2020
Soundcloud
Direct (Recording, Headphone, PA)
This is a new version of my Litigator patch which is currently the most downloaded on this site. It has been reworked to not use any IRs, so there's only standard cabs. I also redid the snapshots as clean, dirtier, and distorted. Enjoy!
Jorge
412
3
Come on Let's Go
Youtube
Direct (Recording, Headphone, PA)
I love all of the Los Lobos Ritchie Valens covers on the La Bamba soundtrack.This patch replicates the rhythm and lead tones on "Come On Let's Go". It can probably fit in nicely with La Bamba and the others too. Use the Minotaur for the lead tone.Use a strat for this patch, I think the bridge + mid…
Jorge
298
0
Comments
There are no comments for this yet.
Some Products That We Love
Brought to you by the Fluid Solo department of Commerce
The HX Stomp and Helix LT don't have a mic input like the Helix Floor, but this adapter allows you to plug your Mic into the Aux Return as set up guitar/vocal patches such as this one.

Last seen around $19
These earplugs are designed for musicians, providing a better audio experience than traditional foam plugs. Plus, they come in a cool aluminum case.
Last seen around $40
Those snark-y headstock tuners are great, but it gets old changing out those coin-sized batteries. This rechargeable unit makes tuning a breeze.
Last seen at $12