Browse Helix Models and Effects
Helix currently supports 72 amplifier models, 194 effects, 37 speaker cab models, and 16 microphones. On top of all that you also have the ability to load Impulse Responses (IRs) that you can grab from free or paid sources. Go have fun.
1x12 Lead 80 (1x12" Bogner® Shiva CL80)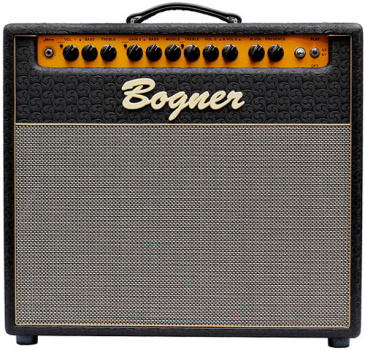 This cab model is based on the Bogner Shiva combo, which holds a single Celestion Classic Lead 80 speaker.
Developed in the late '70s, the Classic Lead guitar speaker uses a fibreglass voice coil former to deliver an 80W power rating and a unique dynamic sound. A firm favorite with lead guitarists, the Classic Lead features a tightly controlled low-end, with strong high bass / low mid punch, aggressive mid range attack and a powerful yet controlled top-end. For power chords it has the tone to make its presence felt but the subtle high-frequency roll- off makes it ideal for solos, able to project single notes on loud stages without becoming shrill.
Description source: Celestion

Patch
Performance
Type
Description
Member
👇 Downloads
🤘 Upvotes
Stone Queen
Direct (Recording, Headphone, PA)
This patch uses the Stone Age 185 amp and the 1x12 Lead 80 cabinet. It's a simple patch for classic rock.I always run my Go in Stomp Footswitch mode, so make sure this is turned on and you can turn on your Teemah and Kinky Comp from there.
Gr1980
364
7
Jason Sadites Bogner
Youtube
Direct (Recording, Headphone, PA)
Amp and cab setup of the German Mahadeva / Bogner, as featured on Jason Sadites' Youtube.
Danemiles
240
3
Seriously WTF
Soundcloud
Direct (Recording, Headphone, PA)
I accidentally created this pitch-shifting, time bending monster while working on a Shiva patch.
Jorge
424
2
Shiva
Direct (Recording, Headphone, PA)
A nice mid-gain tone. Step on the Deranged Master for a dive into thrashier territory.
Jorge
458
2
Legacy Llama
Direct (Recording, Headphone, PA)
Legendary Drive and The Alpaca Rouge into a HiWatt in stereo. Fat, loose OD sounds without getting flubby. Works well with humbuckers. You may have to boost the drive settings if using single coils.
Rocco Crocco
128
2
jimi Hx
Soundcloud
Direct (Recording, Headphone, PA)
Inspired by RJ ronquillo's video youtube.com - I created this HX stomp patch. I used an external boost pedal for my clean tones. I just roll off the guitar volume. I'll be posting a podcast episode soon where you can hear the patch in action!
Kalimar
149
2
Benizen Lead
Youtube
Direct (Recording, Headphone, PA)
TURN OFF HARDWARE COMPATIBILITY BEFORE IMPORTINGMade on 3.0 during beta testing.Poly Capo (stock settings, interval at -2), Horizon Drive (low gain, high level), Das Benizen Lead amp model, Greenback 25/XXL V30 cabs panned left, Field Coil/Lead 80 cabs panned right, Stereo Imager.
Alex Kenivel
96
1
Comments
There are no comments for this yet.
Some Products That We Love
Brought to you by the Fluid Solo department of Commerce
A simple and good sounding battery-powered headphone solution. Nux's amp models & effects sound good and you get lots of features for the modest price.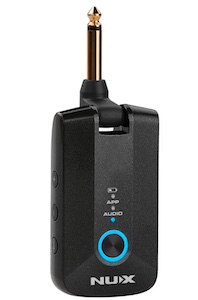 Last seen around $110
The Spark Mini contains a built-in rechargeable battery, and impresses with big tones in a tiny package. Bluetooth support allows for music streaming and amp control from your mobile device.
Last seen on sale at $195
Pedal toppers make switching easier by giving you more surface area for your feet.
Last seen around $9 for a ten-pack