JMP 1 Pre amp
Uploaded by arislaf on May 15, 2019.
Helix Floor
Patch is supported by all Helix devices minus HX Stomp.
Description
Some pod X3 recarnations on Helix.
Performance Type
Direct (Recording, Headphone, PA)
Downloads
This patch has been downloaded 123 times.
Upvotes
This patch has been upvoted by 1 member.
Comments
Some Products That We Love
Brought to you by the Fluid Solo department of Commerce
A simple and good sounding battery-powered headphone solution. Nux's amp models & effects sound good and you get lots of features for the modest price.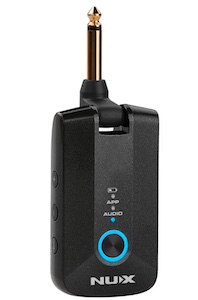 Last seen around $110
Those snark-y headstock tuners are great, but it gets old changing out those coin-sized batteries. This rechargeable unit makes tuning a breeze.
Last seen at $19
A simple and cost effective way to add 2 additional footswitches to your HX Stomp or other HX device. Yes, including Pod Go! Please be advised that you will also need a TRS type 1/4 inch cable to use both switches.
Last seen around $22