Browse Helix Models and Effects
Helix currently supports 72 amplifier models, 194 effects, 37 speaker cab models, and 16 microphones. On top of all that you also have the ability to load Impulse Responses (IRs) that you can grab from free or paid sources. Go have fun.
1x12 US Deluxe (1x12" Fender® Deluxe Oxford)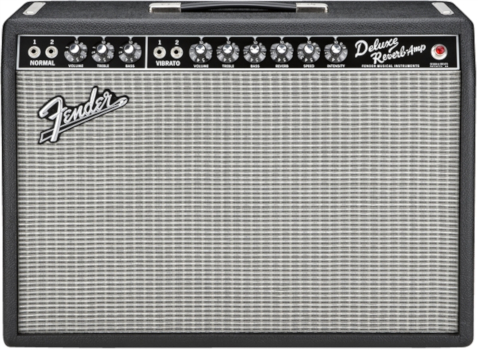 This model recreates the sound of the Fender Deluxe Reverb cabinet, with the original Oxford speaker.
Patch
Performance
Type
Description
Member
👇 Downloads
🤘 Upvotes
Green Day Dookie Tone
Soundcloud
Direct (Recording, Headphone, PA)
This stereo tone replicates Billie Joe's tone on Green Day's Dookie album pretty well. There's a compressor and boost available for a little extra oomph, but they're off by default because they're not really needed to get the album tone. I used a Les Paul to record the Soundcloud demo, you may …
Jorge
1065
20
Oh Dhyana
Soundcloud
Direct (Recording, Headphone, PA)
Dhyana drive into the Archetype Clean amp model, dual cabs. Some spring reverb and LA Studio Comp for added presence.
Jorge
358
6
Vicky Blues
Soundcloud
Direct (Recording, Headphone, PA)
A Blues patch using the Voltage Queen (Victoria Electro King) amp and a Klon overdrive.
Jorge
179
3
Bonamassa Live
Soundcloud
Direct (Recording, Headphone, PA)
This is a modified version of bart2580's "Bonamassa 1959LP" patch on customtone. I modified it to use a built-in cab rather an an IR, and made a few smaller tweaks as well. The delay is very present in the mix, so you my want to tame it a bit, I like it.
Jorge
189
3
Hx Stomp- Radiohead
Direct (Recording, Headphone, PA)
Johnny Greenwood's the bends tone. Based off of a od-3 into a fender nrm. Also includes the bleat chop style trem to recreate the tempo synced tremelo featured on Planet Telex. This also will work well for the Airbag tone on your neck pickup.
Derums
420
3
Litigate 2020
Soundcloud
Direct (Recording, Headphone, PA)
This is a new version of my Litigator patch which is currently the most downloaded on this site. It has been reworked to not use any IRs, so there's only standard cabs. I also redid the snapshots as clean, dirtier, and distorted. Enjoy!
Jorge
319
3
Grammatico Brt
Direct (Recording, Headphone, PA)
This is the same patch made by Jorge but for the HX Stomp, I used my app (https://sensationnel-gerard-26922.herokuapp.com/) to visualize the parameters and recreated the patch. I sounds really good.
Yeraym
158
2
Hey Hey My My
Youtube
Direct (Recording, Headphone, PA)
Heir Apparent into the Bass Octaver into the Fullerton Normal. No IRs needed.Youtube link is to the original recording.
Rocco Crocco
83
1
Heavy Metal (Takin' a Ride) by Don Felder
Youtube
Direct (Recording, Headphone, PA)
This patch generates the beginning keyboard sound by using three 3-Note Generators, delay, overdrive and chorus as well as the verse delay using a momentary stomp footswitch. There are a couple ways to start the song. Check out the video at the bottom of this page.Here's how I do it.Start the Organ…
Kickinstuff
14
1
Fullerton Nrm
Direct (Recording, Headphone, PA)
This is the default patch for the Fullerton Nrm model from the stock presets of the Helix 2.8 update. This may be useful to you if you didn't overwrite the presets on your device. You must be running 2.8 Firmware, or the 1.8 firmware on Helix Native.
Jorge
80
0
Comments
There are no comments for this yet.
Some Products That We Love
💵 Brought to you by the Fluid Solo department of Commerce
Until there's built in wireless for Helix, add this great and cheap wireless system to your setup.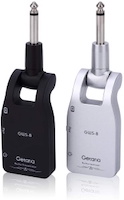 Last seen at around $40
The HX Stomp and Helix LT don't have a mic input like the Helix Floor, but this adapter allows you to plug your Mic into the Aux Return as set up guitar/vocal patches such as this one.

Last seen at around $18
These earplugs are designed for musicians, providing a better audio experience than traditional foam plugs. Plus, they come in a cool aluminum case.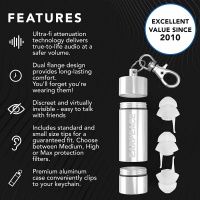 Last seen at around $40