Browse Helix Models and Effects
Helix currently supports 72 amplifier models, 194 effects, 37 speaker cab models, and 16 microphones. On top of all that you also have the ability to load Impulse Responses (IRs) that you can grab from free or paid sources. Go have fun.
Stereo Imager (Line 6® Original)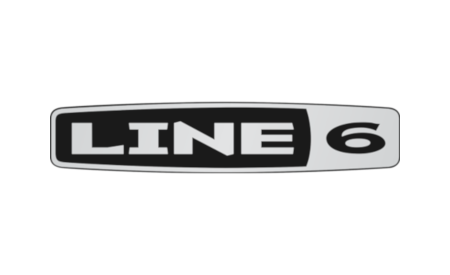 Utility to increase the perceived stereo width of a signal.


Mode: Stereo In passes the signal into the block as a stereo signal (preserves the stereo field if it was stereo). Mono In collapses the incoming signal to mono before processing in the block.

Width: This is a stereo expander. At 100%, the stereo field is unchanged. I don't know what algorithm they are using for expansion, but often it's a gradual removal of what L & R have in common to expand the perceived stereo field. Less than 100% starts to collapse L and R until it's fully mono at the smallest setting.

Pan: Stereo pan.

Level: Level.

Description source: User SwirlyMaple on The GearPage

Patch
Performance
Type
Description
Member
👇 Downloads
🤘 Upvotes
El Hefe - NOFX
Youtube
Direct (Recording, Headphone, PA)
I tried to capture the tone from the classic Punk in Drublic album.El Hefe is always pictured with his trusty Telecaster, but I read in an interview that he likes to record with a Les Paul, so that's what I used when creating the patch. Also, Hefe is a Mesa Mark amp user, but I thought the Revv amp…
Jorge
210
4
Acoustic Sim
Soundcloud
Direct (Recording, Headphone, PA)
This is a nice Acoustic tone, using the Helix 3.0 Acoustic Sim.
Jorge
654
4
Bad Wizard
Direct (Recording, Headphone, PA)
This patch requires the new Helix 3.0 update.Hardcore high-gain tone from the Wizard VH4 Lead channel.
Jorge
195
1
Benizen Lead
Youtube
Direct (Recording, Headphone, PA)
TURN OFF HARDWARE COMPATIBILITY BEFORE IMPORTINGMade on 3.0 during beta testing.Poly Capo (stock settings, interval at -2), Horizon Drive (low gain, high level), Das Benizen Lead amp model, Greenback 25/XXL V30 cabs panned left, Field Coil/Lead 80 cabs panned right, Stereo Imager.
Alex Kenivel
90
1
DOOOOM
Youtube
Direct (Recording, Headphone, PA)
HARDWARE COMPATIBILITY OFF Can your computer handle it???? You might want to increase your buffer size!!A monstrous preset built with Helix Native with Hardware Compatibility turned off. Both paths have a hard gate and poly capo in front, with stereo imagers at the end, and some Simple Delay…
Alex Kenivel
95
1
Comments
There are no comments for this yet.
Some Products That We Love
Brought to you by the Fluid Solo department of Commerce
These earplugs are designed for musicians, providing a better audio experience than traditional foam plugs. Plus, they come in a cool aluminum case.
Last seen around $40
A simple and cost effective way to add 2 additional footswitches to your HX Stomp or other HX device. Yes, including Pod Go! Please be advised that you will also need a TRS type 1/4 inch cable to use both switches.
Last seen around $22
Pedal toppers make switching easier by giving you more surface area for your feet.
Last seen around $9 for a ten-pack